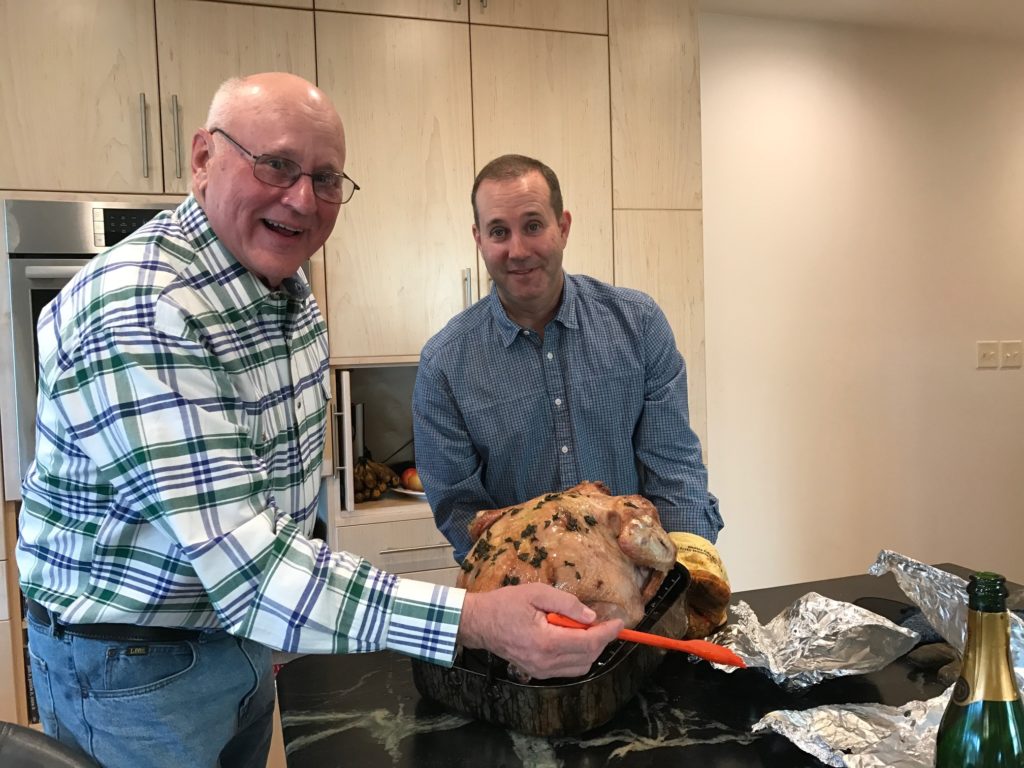 Question 1. Can I still order a turkey?
No. They are all sold out.
Question 2. Do you know where I can still order a turkey?
No. I don't know anyone else. Maybe look at Carolina Farm Stewardship Association. They publish a list of people selling turkeys each year. Maybe someone on that list still has some.
Question 3. Do you know when I can pick up my turkey?
Yes, I was just copied on an email between Jeanette and our turkey farmer. We are going to have turkeys onsite between 2-6pm on Tuesday, 23 November.
Question 4. Why didn't I get a call letting me know my turkey was available?
Because it hasn't happened yet. But it is happening now. Calls are going down the list. I figured I'd put this out there for those that are wondering about their turkey and let them know what I know which again just happened.
Question 5. A turkey followed me home and I don't want two turkeys. Can I cancel my order?
Sure. Anything is cancellable. We are keeping your deposit. And we probably won't take your order next year. Harsh? Yeah, probably. But we could sell triple the turkeys we get easily, and we really do a ton of work for little gain on the turkeys. Changing up last minute is sort of the straw that breaks the camels back.
Question 6. My mother in law just informed me that she's bringing 5 extra people to Thanksgiving. Argh! I hate that woman. (Not MY mother in law of course, she's a sweetie. I vacation with her, on purpose. This is your mother in law we are talking about. Don't go transferring your internal family issues to me.) Anyway, can I get an extra turkey if you have one?
See question 1 and 2. We can put you on a waiting list as that question 5 person does pop up occasionally but Jeanette usually has a list of people looking for a turkey. Doesn't hurt to ask though.
Question 7. I missed ordering my turkey this year. How soon should I put in my order next year. I don't want to get left out again.
We usually get permission to post turkeys are available somewhere in August/September. Depends on when our turkey farmer has a handle on what her production will look like. One year a hurricane killed a bunch of the birds. It isn't easy to get these birds ready on weight and on time. I suggest you have your order in by mid October to be safe. After that, it really just depends on how fast they sell. We do post here on the website when turkey orders are available. So subscribe to the website notifications to know what is going on.
Question 8. Can I send my husband by to pick up the turkey. I'm going to be (insert one of the dozens of places moms have to be every day) that day/time.
Just speaking from experience, you may want to call and pre-pay. Husbands generally have no clue how much a turkey costs and may not react well. Although if you are the question 6 person, maybe you want to send him so he can understand what his mom is putting you through.
Question 9. Can you keep my turkey till Wednesday? I won't be able to swing by and get it on Tuesday.
Do you mind if it is frozen? We stuff refrigerated product in every nook and cranny making room for turkeys. We have limited fridge space, but pretty good freezer space. We will try to get it in the fridge for you, but we cannot promise what will happen as we are confined by our space available. We'll do our best though.