As usual, I took my Tuesday drive to go pick up goodies for the store. Since we are running at such a pace I thought it best to continue to update everyone on what we have in the store. This isn't exhaustive, but if you see something missing, that is probably because we don't currently have it.
I basically just took pics of the freezers so this is just like looking in the door to see what is available. Of course this is live as of yesterday so once the doors open, all bets are off.
We did get our normal compliment of milk, raw milk, cream, chocolate milk this week so that is fully stocked.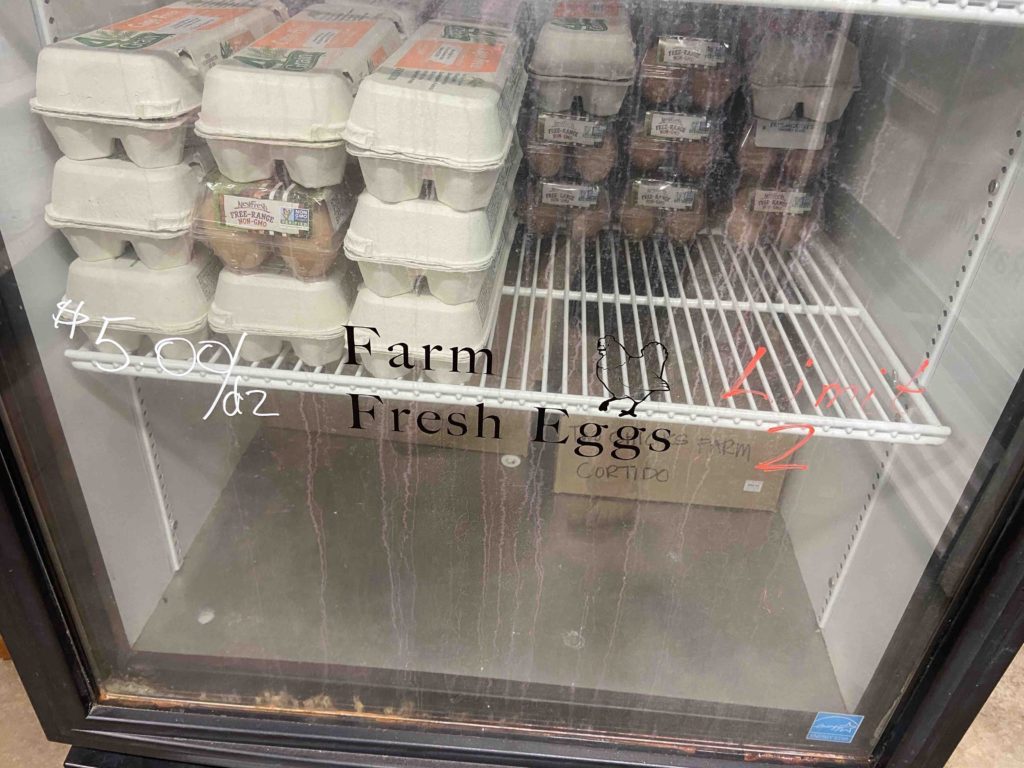 We didn't get our full compliment of eggs this week. 25 dozen instead of 40. They will sell out over the week but not by much. Hopefully with warmer weather we'll get more next week.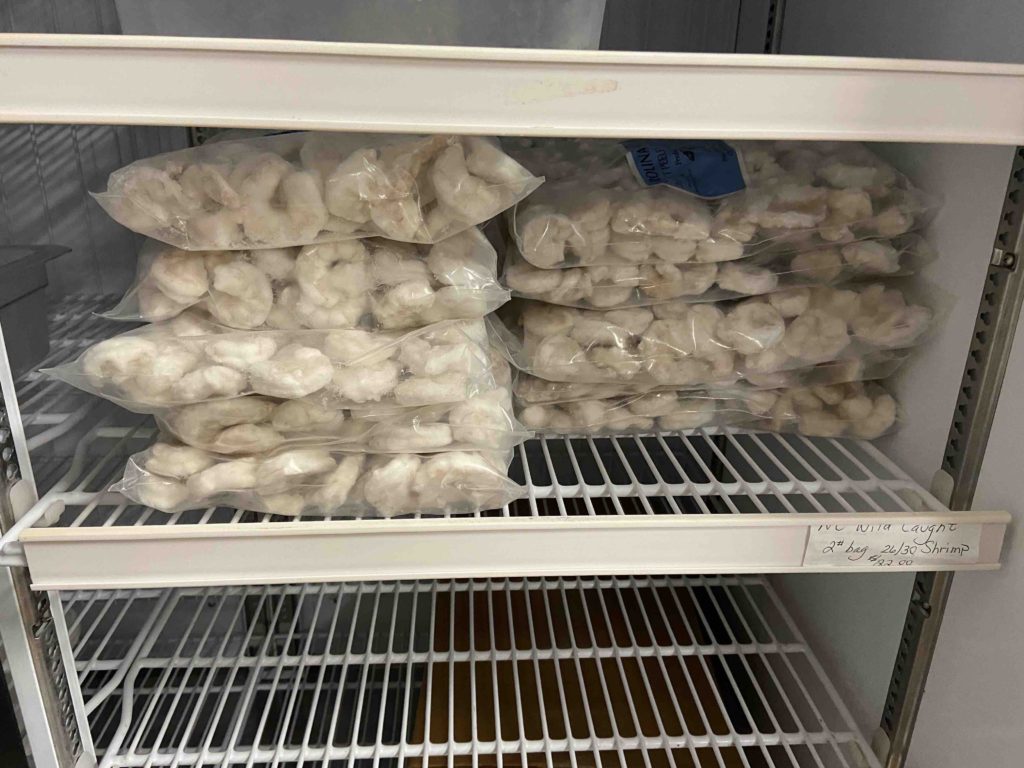 Thanks to Jeanette and Cody, we were able to get shrimp back in the store, finally! Scallops are supposedly to arrive next week.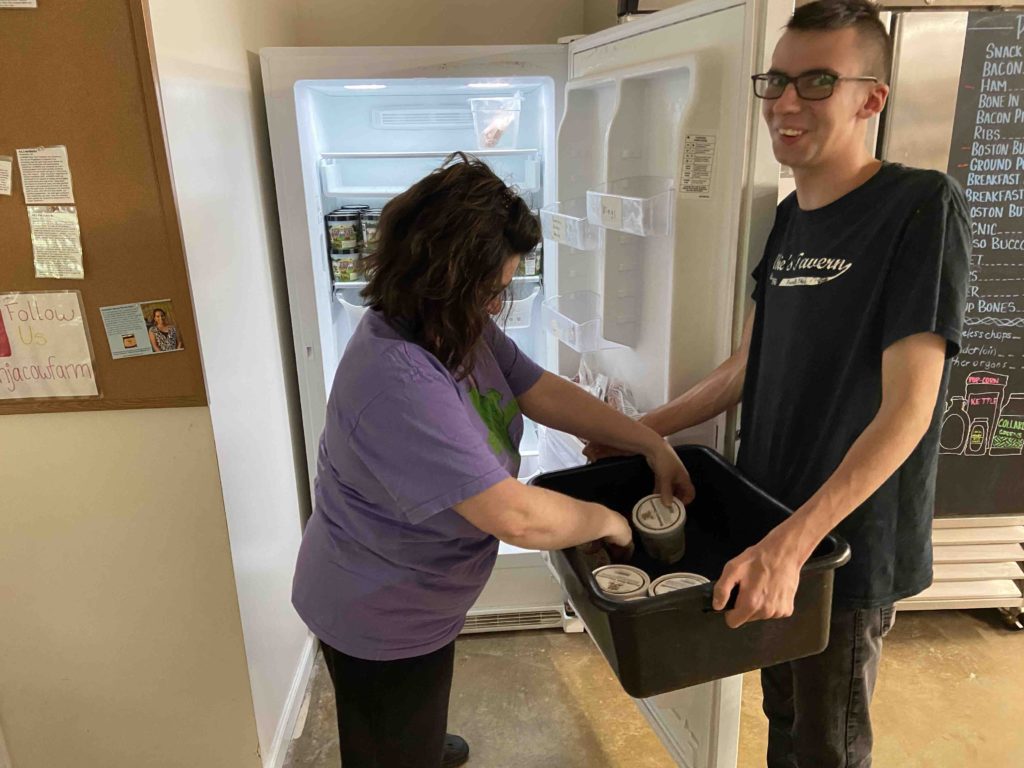 We were almost out of ice cream so Christy brought us a good load to get us back to relatively normal stock.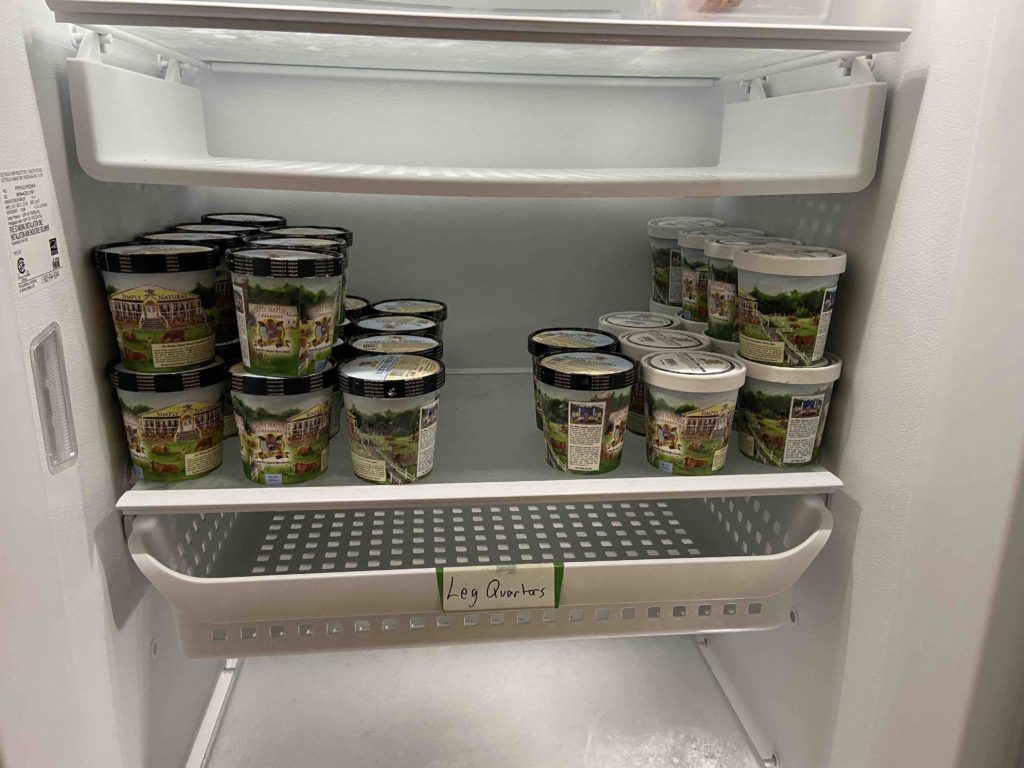 Beef is probably what is everyone's question right now. We take a cow per month to the processor. it is normal that we get low on products towards the end of the month, but not this low.
We are out of hamburger, almost all steaks, and a number of other things. Below is what we have.
The good news is we should have our cow back this Friday so if you were coming this week, plan on Friday or Saturday for your visit.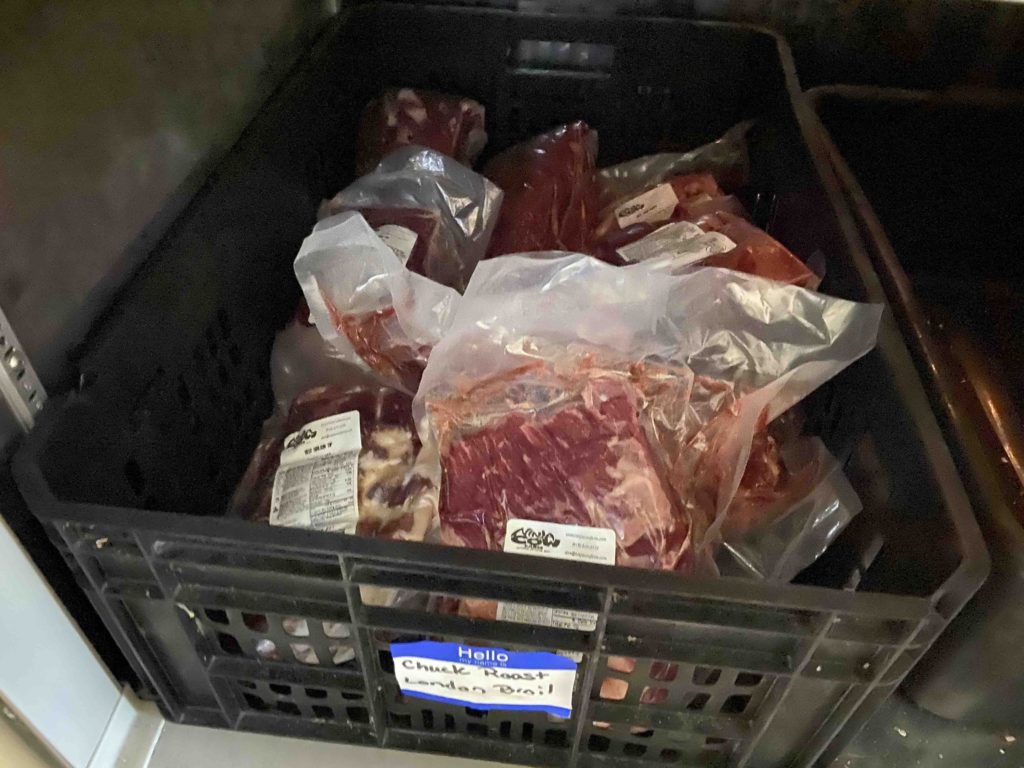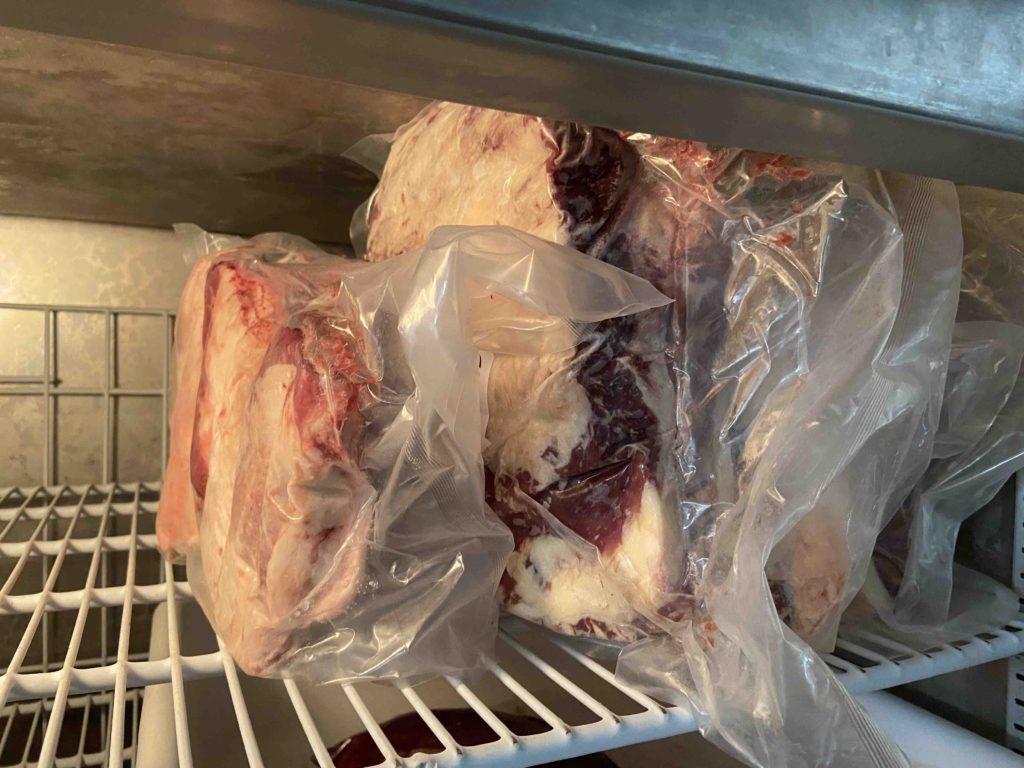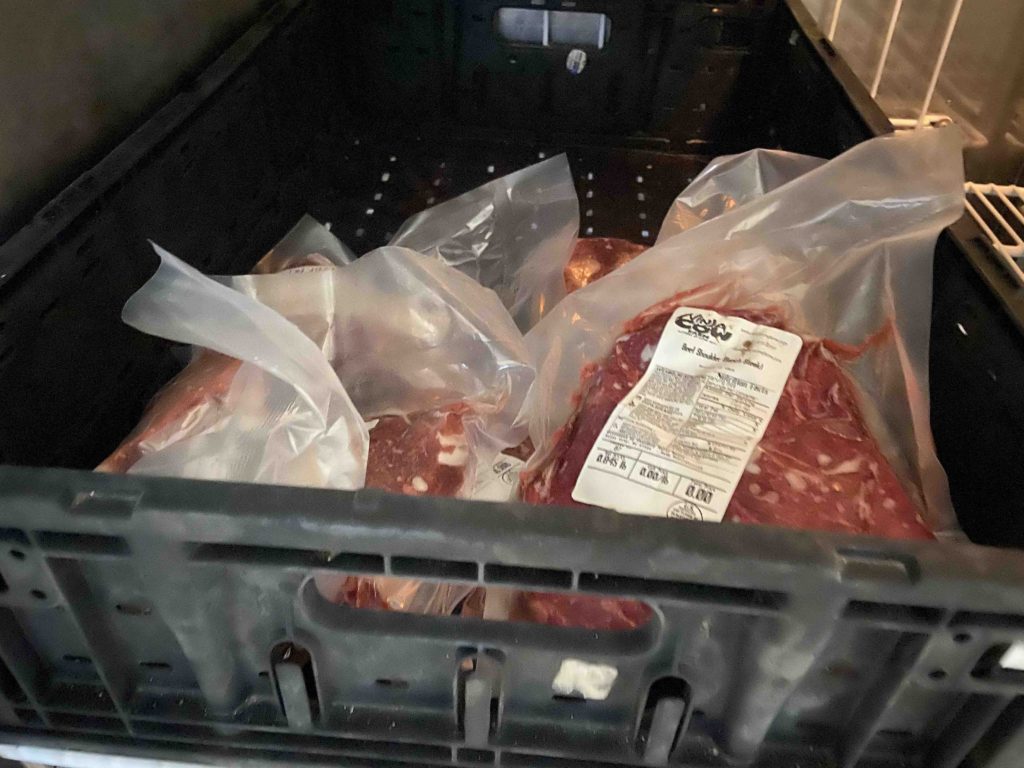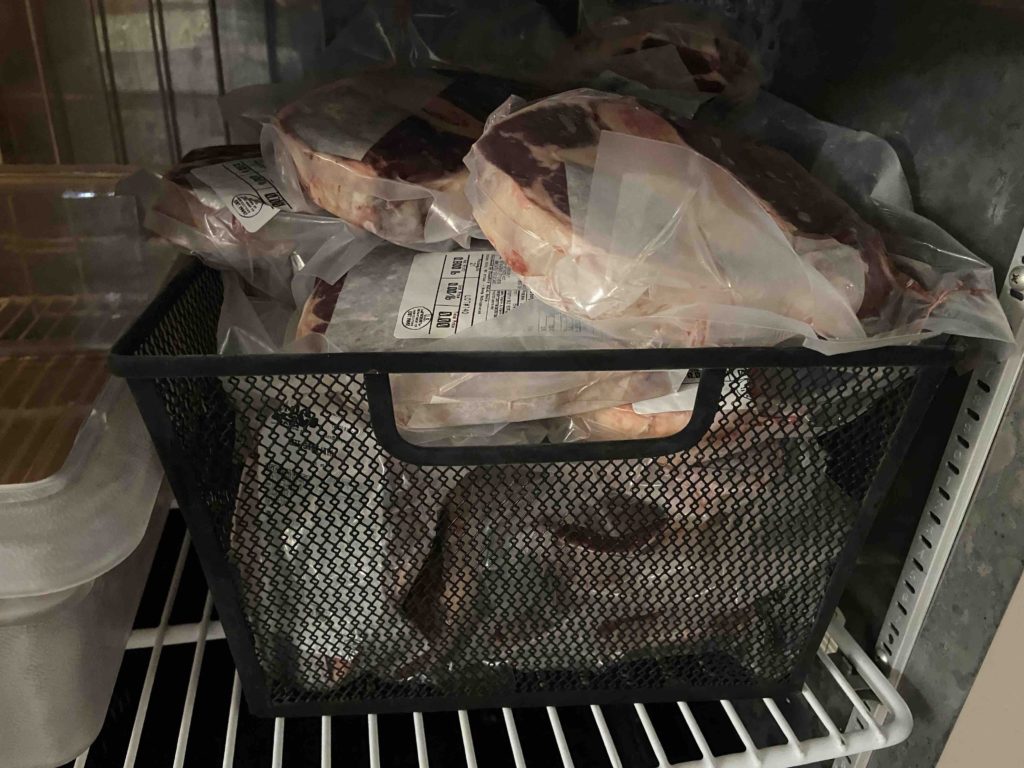 Pork, which I just restocked, is already starting to dwindle. Most of our pork went to our processor to make things like BBQ and sausage so the hope was that some of it would be available this Tuesday. Alas, it will be next Tuesday at best.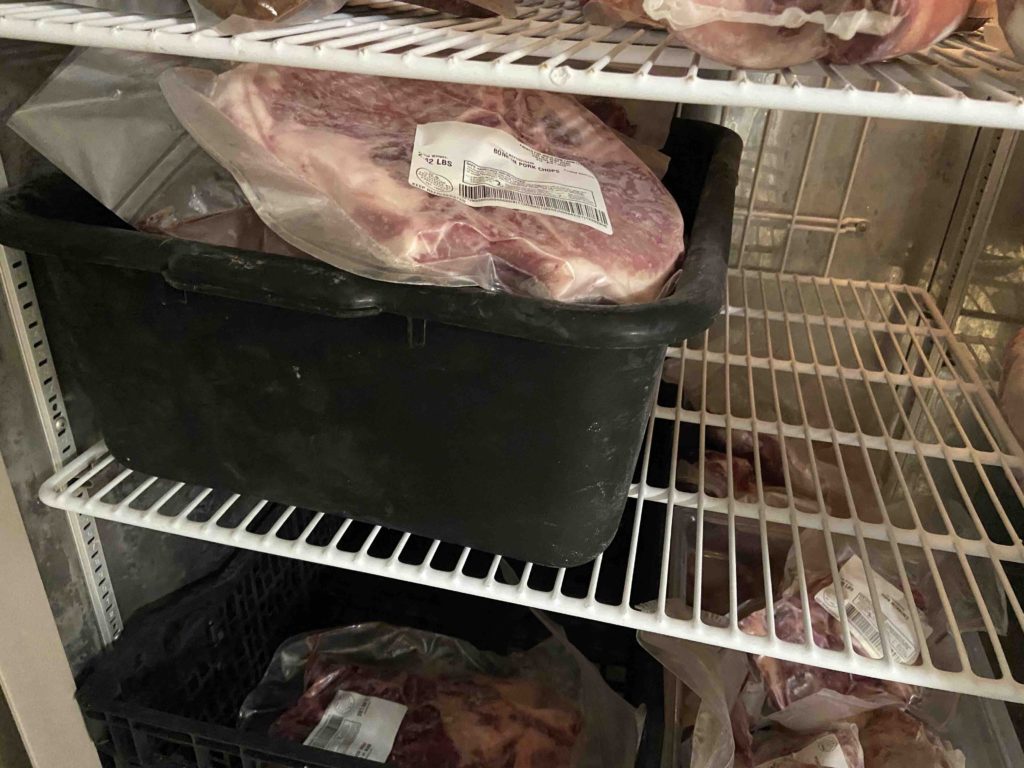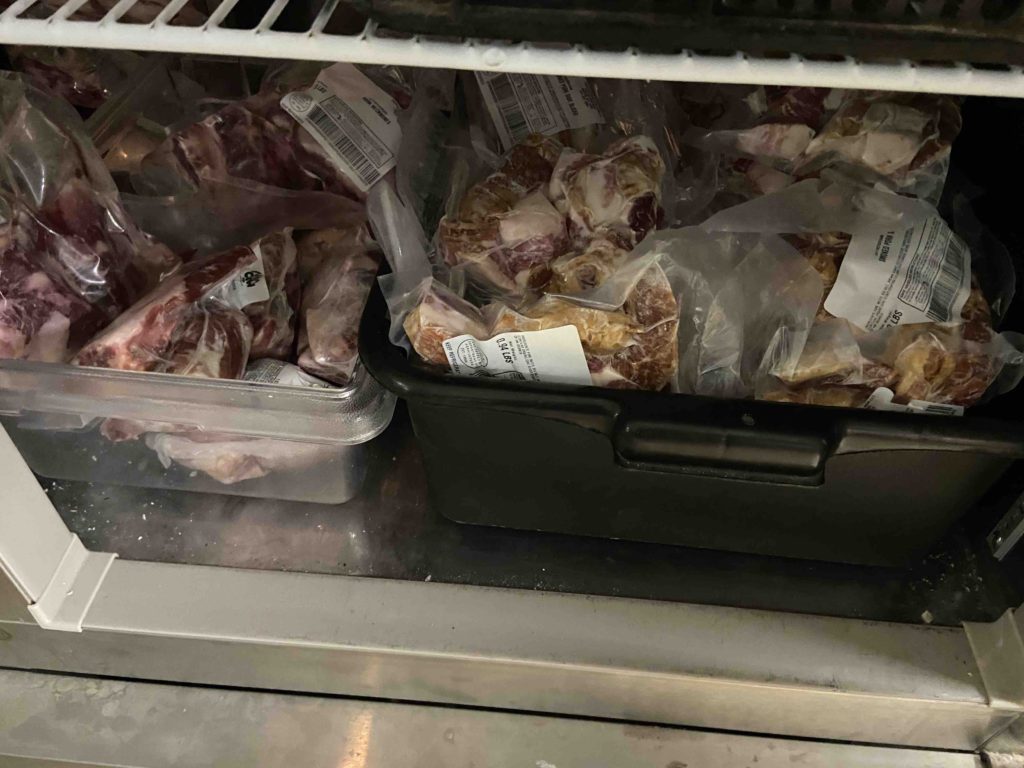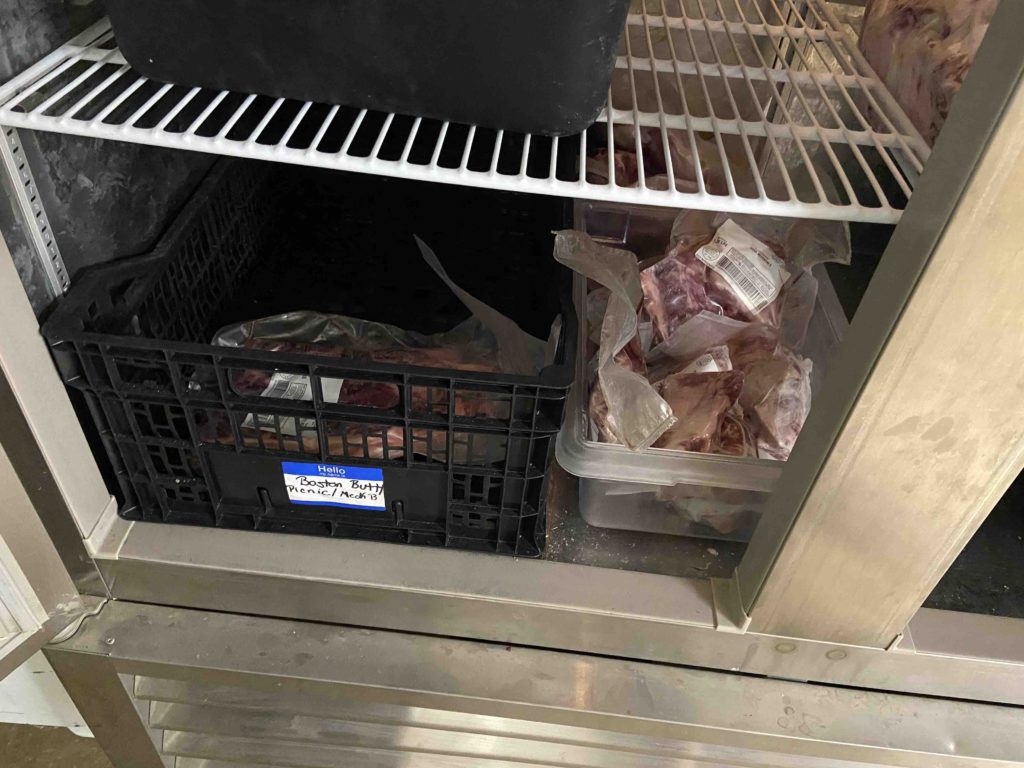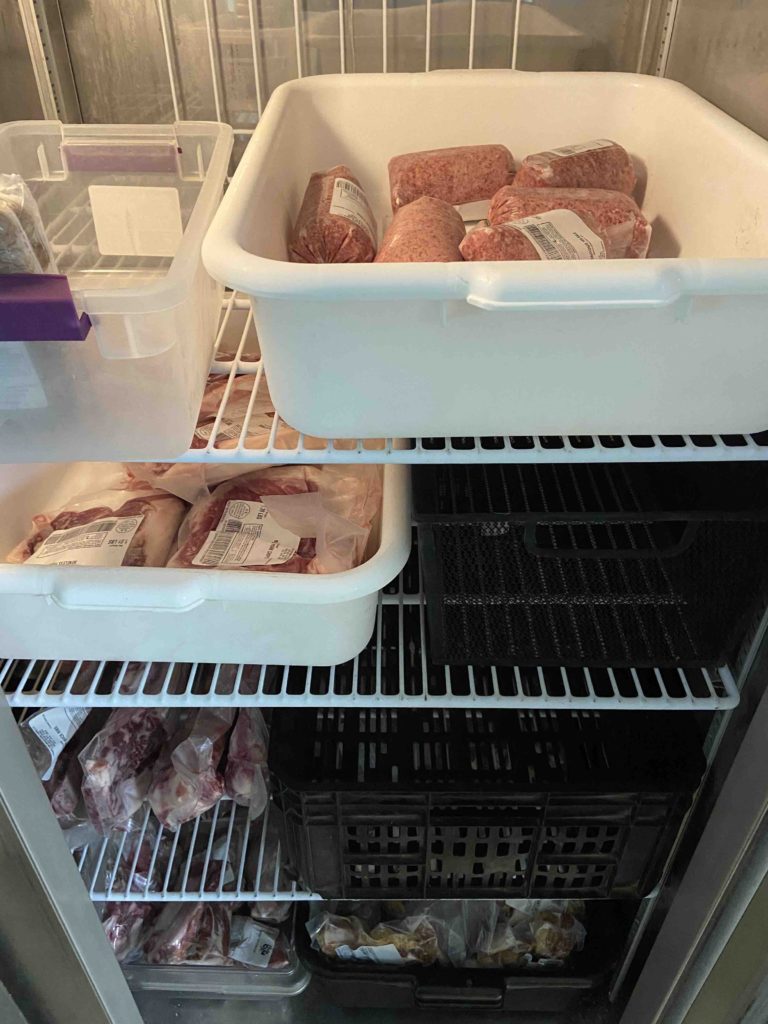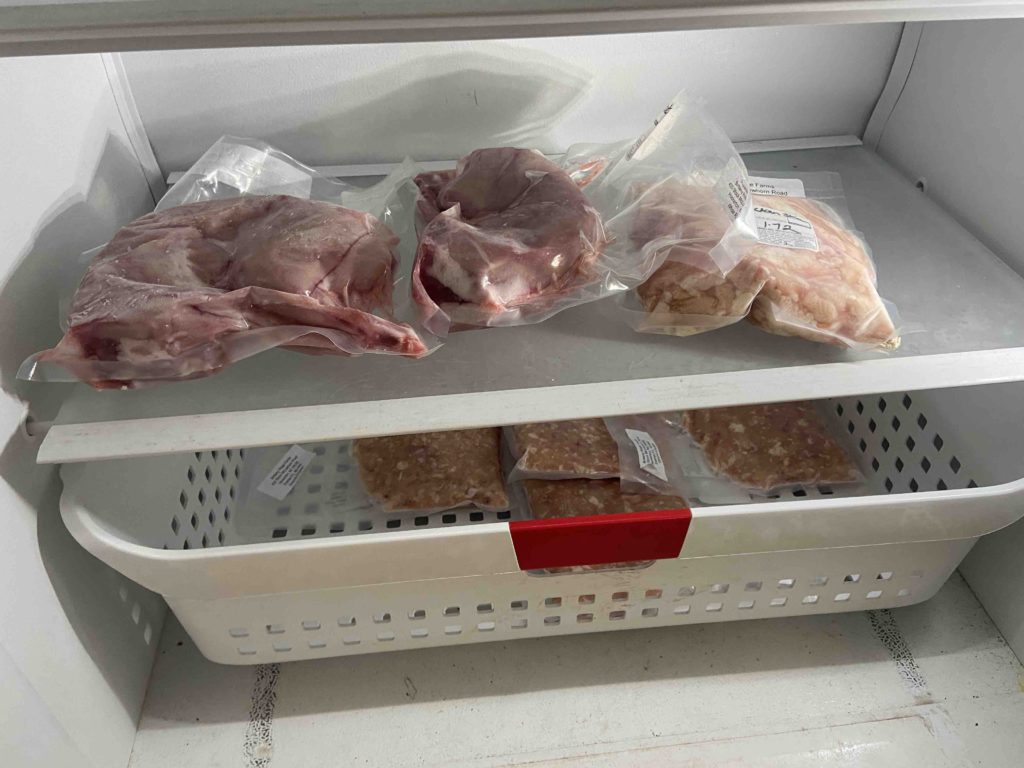 Chicken, and other items we get from Brittany Ridge, are pretty slim. We received no chicken this week, and were told that we were still a couple of weeks away from processing any new chickens. If the weather will warm up, we'll see some growth so it is coming.
Once we do get chickens to process, they will be whole chickens only for the first few weeks. Those of you looking for boneless skinless breasts are going to be a while till we have them again.
One thing we still have plenty of is rabbit. If you've never stepped out and tried a different source of protein, now is a good time to expand your horizons.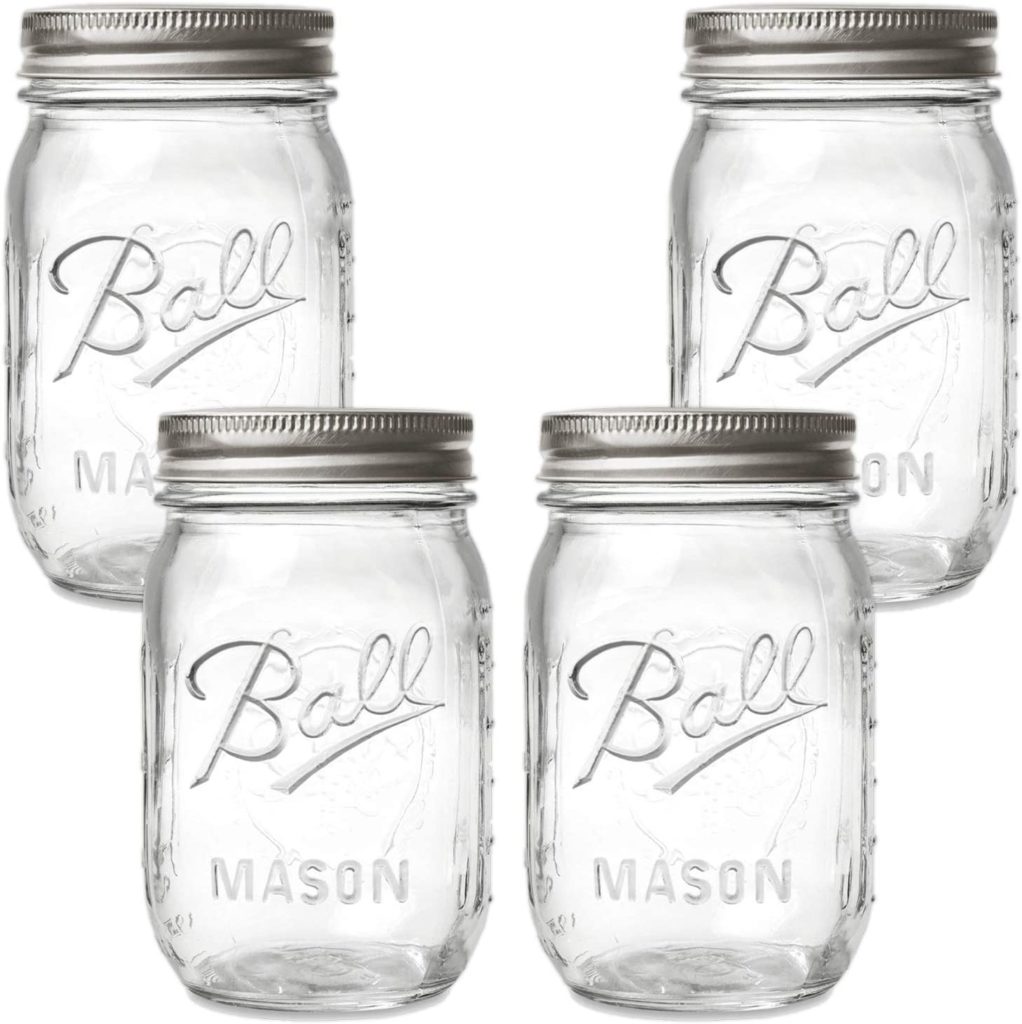 Again, we are getting a cow back this week. Should be Friday. May be Saturday. We won't know till the processor calls us. I hope to get some pork back next week as well. Chicken we are still a few weeks out but it will start coming in before too long.
Thank you everyone for your patience as we work through this once in a lifetime event.