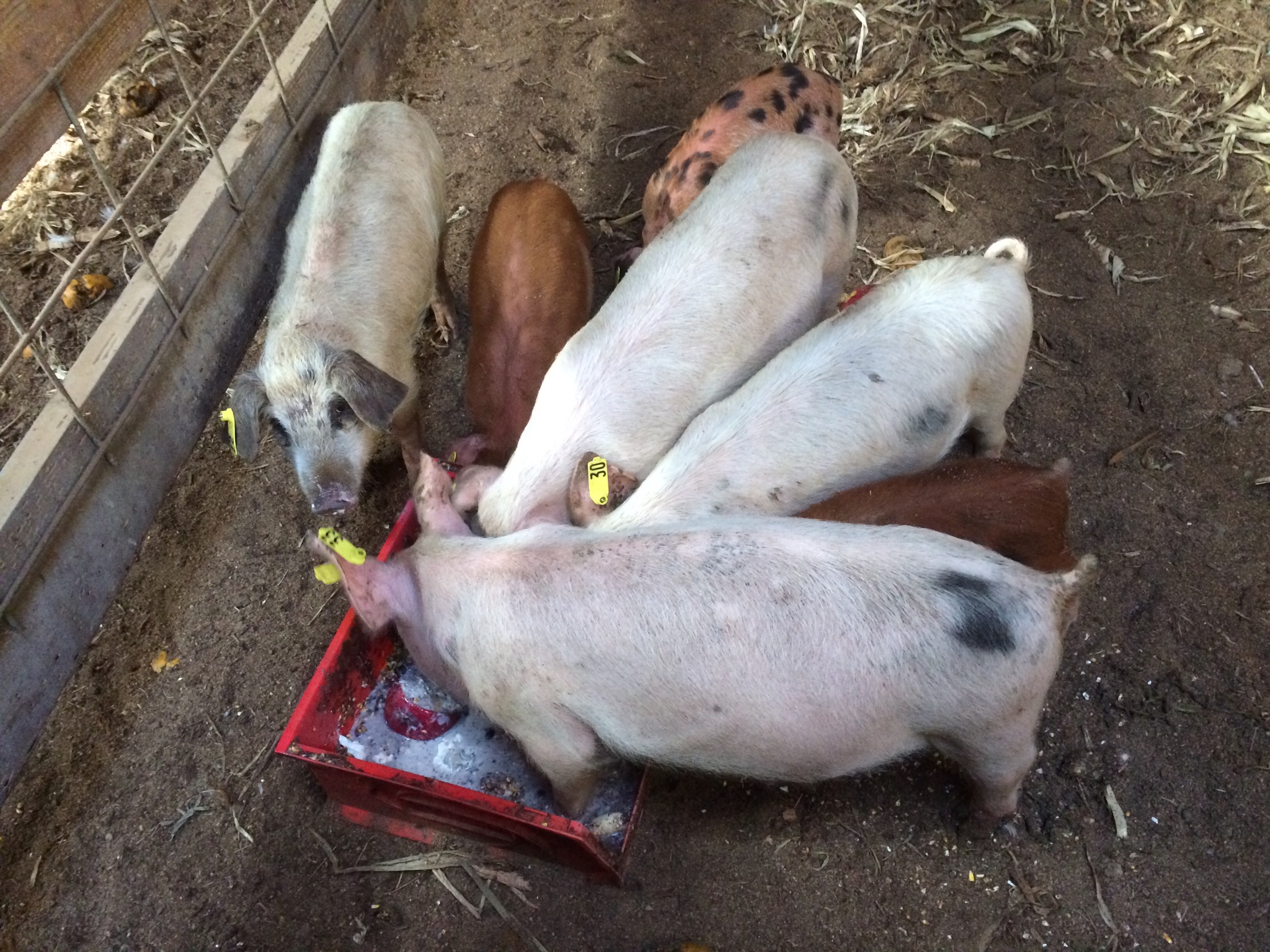 This morning the sick pigs received the white glove service of Casa de la Ninja. They have already had two bowls of water, plus they had for breakfast:
A gallon of raw milk
1 quart of muscadine grape juice
20 oz of sour cream
10 oz of cottage cheese
Smoked Gouda cheese(smoked here on farm)
Turkey stuffing
Three bags of grapes
Two bunches of peeled bananas
And some various other goodies.
They are now piled on top of one another under the heat lamp snoozing.
Only 29 is still coughing. The rest seem to have stopped already. The littlest one needs more time in the stall to gain weight. He is looking poor and isn't bouncing back, partly because the bigger pigs are pushing him out of the way, especially 33 who is a bully. Bullies go back to the normal paddock first so don't worry, he will get his comeuppance.