I'm shaking my head at Hoss. He's trying, I mean he's trying hard. However he doesn't seem to be able to find a step stool or a stump to stand on. He's just awful short for the job and the girls aren't going to kneel down for him. I'm not ready to pull the plug on him yet but I really need to see some signs of success or he's going to have to go.
Back in the summer, we had some young bulls who were also too short for the job. Like all young bulls, they were more than willing but they just couldn't quite reach to get it done. However these were young bulls and full of vigor. There were no step stools available but one of the bulls didn't care.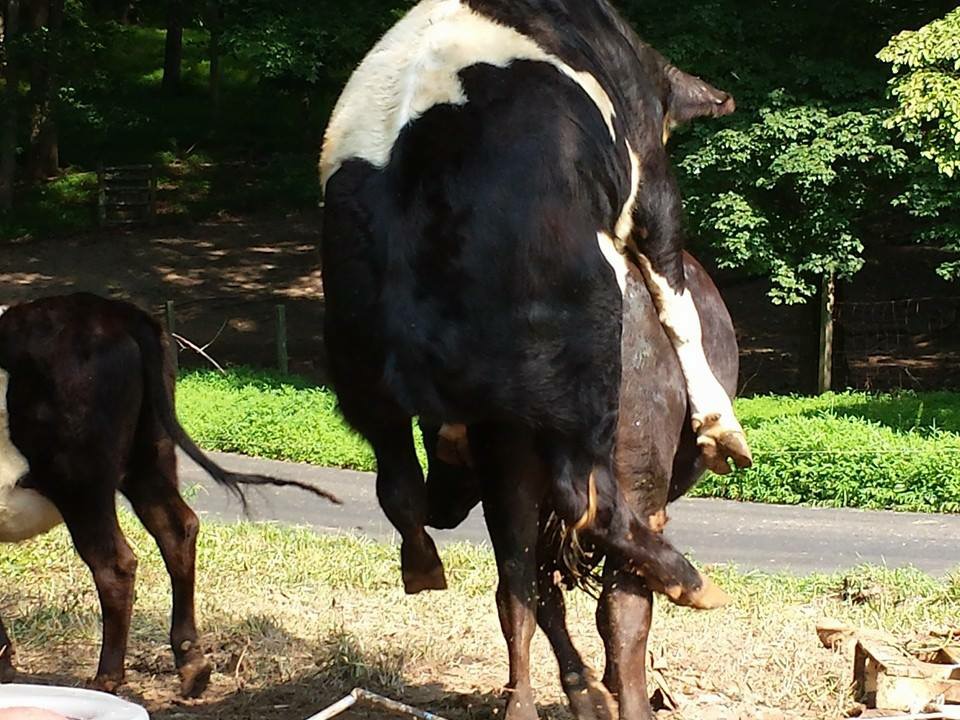 It's amazing how high you can jump when some lovin' is the end result.