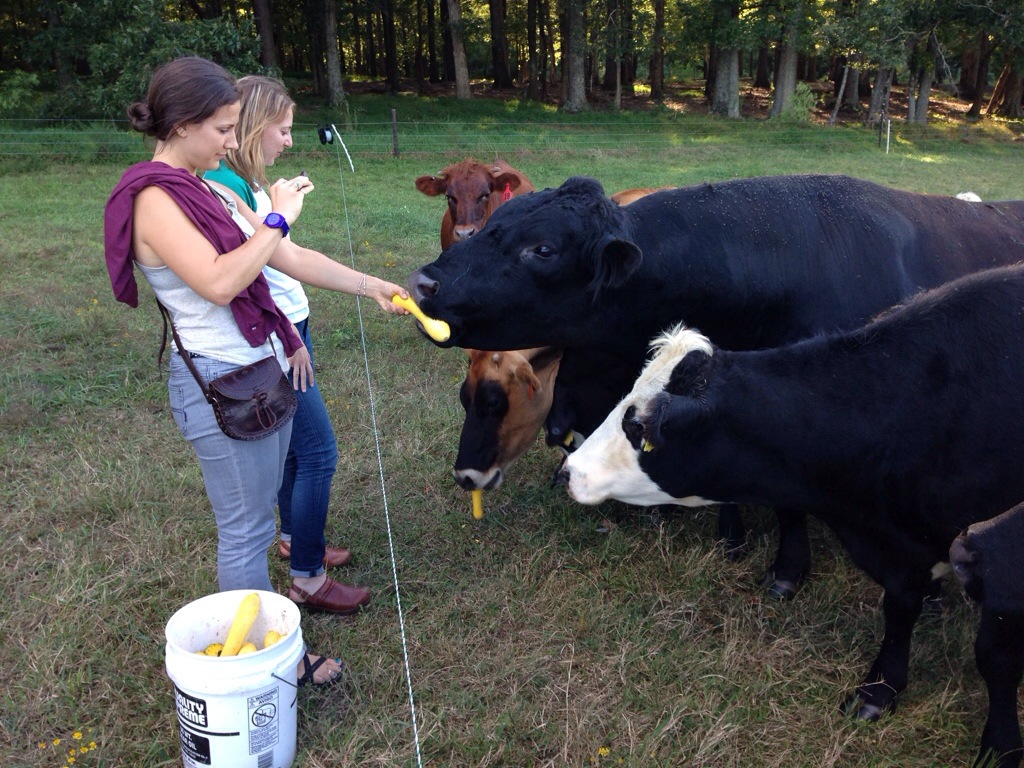 Yesterday we had a visit from two very nice young ladies who are interested in our food system. Daniella Uslan of dinnovatesfood.tumblr.com and Beth Hopping from the doctorate program at UNC Chapel Hill came by to visit. They were interested in all things farming but specifically in how to take food waste from our farmers and turn it into something valuable. I showed them our farm and how we use the product we get from the farmers market to feed our cows and pigs. They were able to hand feed the cows, especially Benjamin and Spunky who are always at the front of the line.
We ended the day with a visit to our neighbors where we opened a bottle of vino and debated and discussed the state of the food system, business models, and life in general. Except for the fact that I missed dinner, it was a good visit.
While visiting with Daniella and Beth we discussed our pasture management process and how we are building soil. I know it seems strange that I haven't done this lately but I haven't actually dug any soil test holes in many months. While discussing our soil I dug a small hole with my finger and what do you know, about 1/2″ of loose organic material and about 3/4″ of good looking topsoil. This compares the the 1/8″ of topsoil we had in April. I was really encouraged. I need to dig some holes in other places but it looks like what we are doing is working and working well.