Once the concrete had set up, we moved the head gate into the shop and welded studs onto the load bars so we could bolt the head gate to the load bars. Once everything was bolted up and we'd done a test run (Miguel and I weighed each other, there was some mockery), it was back to the new concrete pad to set everything up.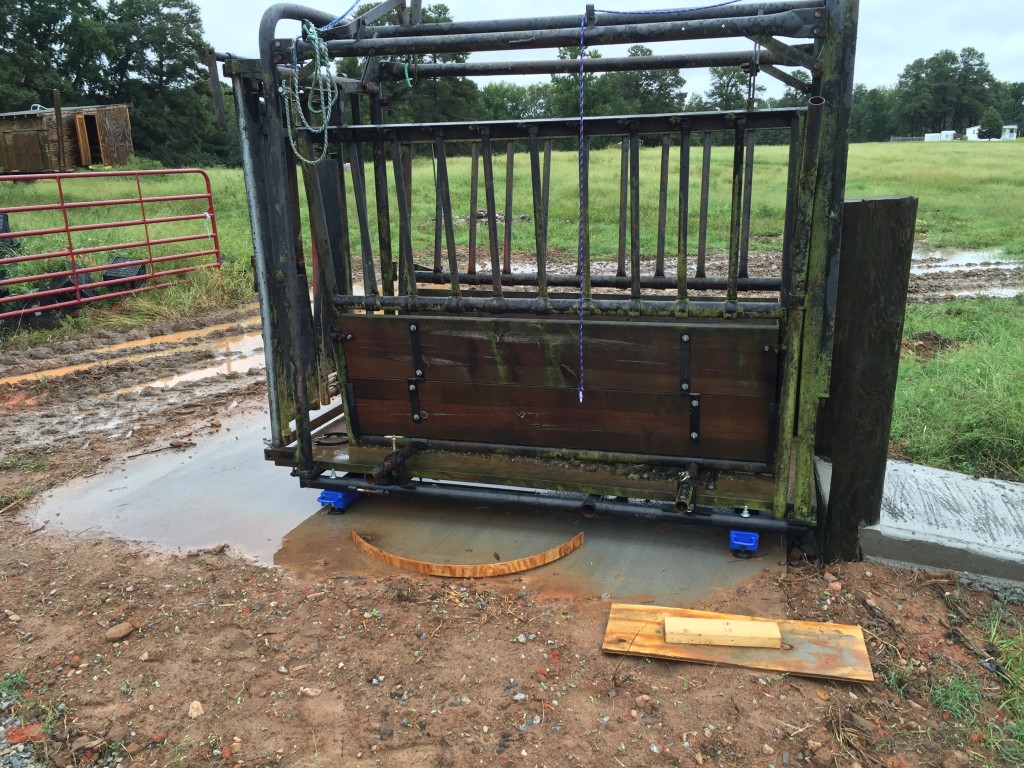 The load bars are the blue things under each end of the head gate. Now the head gate sits in the air on top of the load bars. The load bars transmit the load to a display unit we hang when we need to weigh something big. When we aren't weighing, we bring the display unit and cables inside to keep them looking new.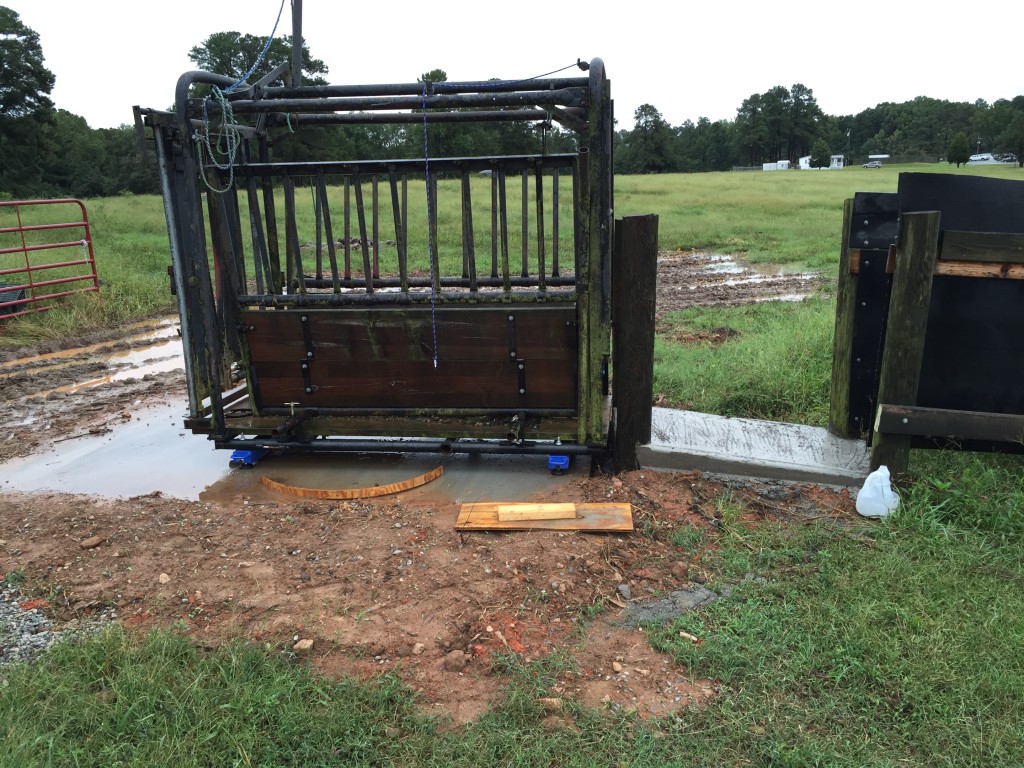 Here you can see the concrete ramp leading up to the head gate. On the far side we will be reinstalling the black corral panels but on the front side we'll be putting a swing gate. This area will be our new loading ramp once we have it built. By opening the gate, and closing the head gate, the cows will make the turn and go onto whatever trailer we are loading to. This new loading ramp should be much easier to get to than our current one, allowing us to use bigger trailers and less foul language when we are moving cows. Both are pluses.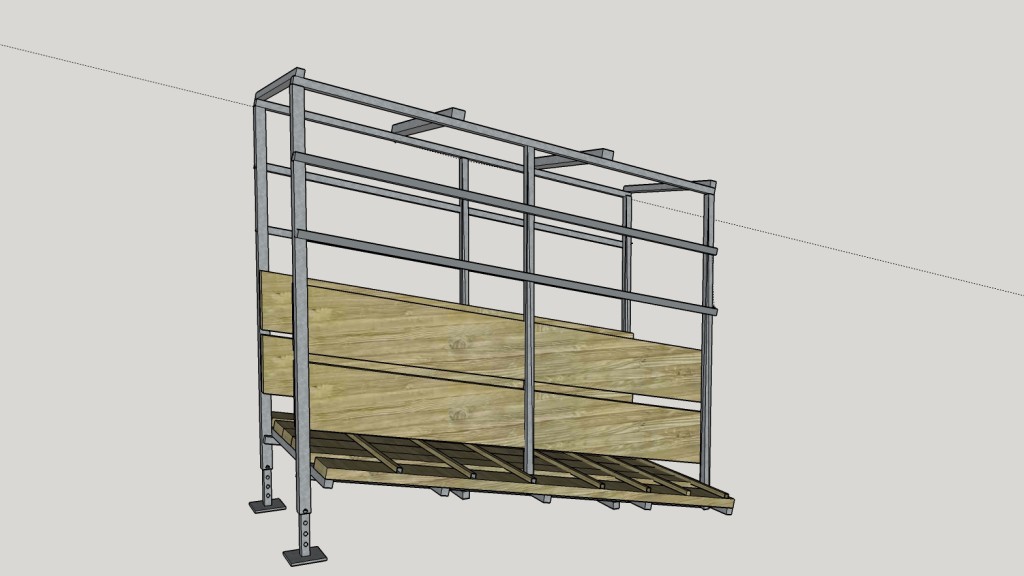 This is our new loading ramp, or at least my design. I think I've spent twice the time designing it that it would have taken to build it.
It will not be permanently mounted but will remain portable. That way we can move it out of the way for daily operations and keep our work area clean. We'll get to work on this new ramp as soon as I can go pick up the steel.