I get calls all the time from restaurants wanting to buy our products. I tell them all the same thing, "We don't produce enough product to keep you supplied and I usually have customers waiting on what we do have. Sorry, no."
However a few things have come together and the stars have aligned, at least temporarily.
One. We have cows finally available. According to our forecasts, we have one cow finishing per month for the next couple of years. That has been the plan all along, but it's taken us a long time to get to this point.
Two. We needed to clear out some freezer space to make room for the cow that we just dropped off.
Three. Mike from Big Mike's BBQ has been relentless trying to get me to sell him some product.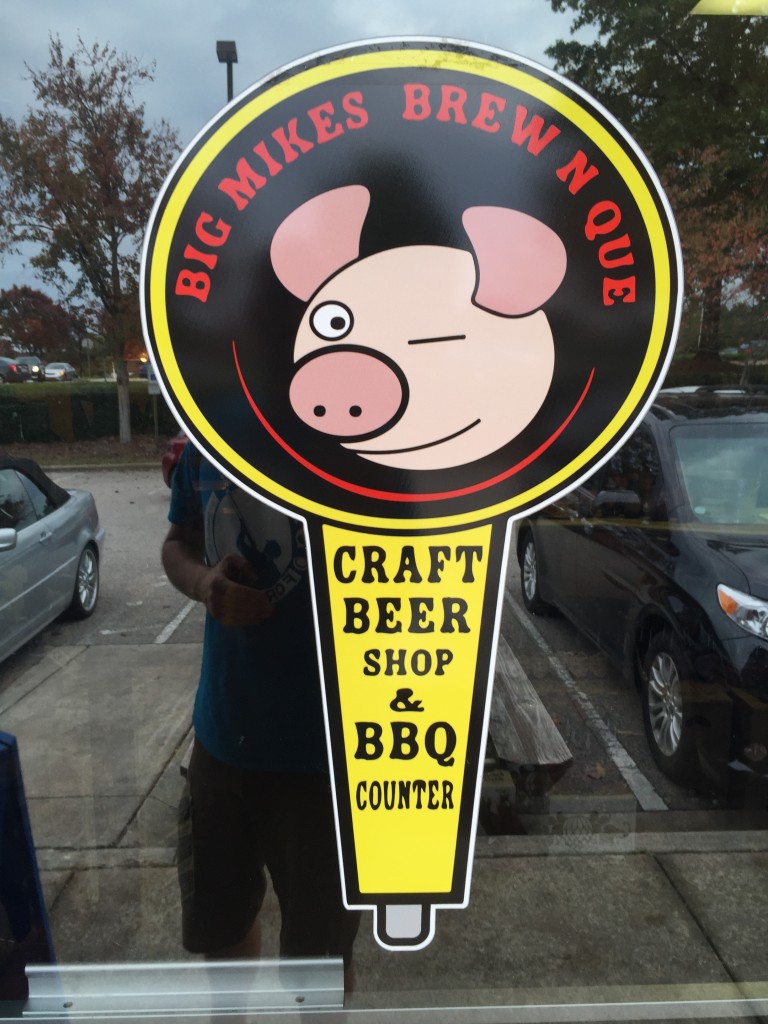 You remember Mike, he's the man behind the awesome BBQ at our BBQ and beer dinner we had back in 2014. Well now Mike has more than a catering business and a food truck business. Mike has opened Brew N Que in Cary and we've just delivered 100 pounds of hamburger to him for a hamburger special he's going to run. I don't know if this is a one day special or something he'll have for a few days but I do know his food is awesome and so is his restaurant (4 1/2 stars on Yelp). If you are over that way (Maynard Road in Cary), stop in and give him a try, and ask for some Ninja Cow hamburgers while you're there.
Hopefully, you'll be seeing our pigs on the menu at Mike's restaurants soon as well. We're still working through the logistics on that one. A little bit of supply for Mike is a huge order for us.