Friday I spent the day hauling cows, specifically milk cows, off the farm. Milking on this farm has ended and all of our milking will be happening at our other farm going forward. Unfortunately that means we will be without cow milk from now till August/September of this year when the cows at the other farm have their calves. We are working on a way to have limited goats milk as early as next week.
Our now former milk cows have moved onto other farms, Hedy specifically moving onto a nice family farm in Oxford along with all of our milking equipment. This family had just moved back onto their family farm and they were making a go of turning it into their own style of farm. They were excited and nervous to get into milking. I gave them as good of an explanation as I could, and dropped off an excellent cow. The biggest thing I told them was to not expect to have success for the first week. It takes about a week for a cow to get into a routine and with milking, routine is what you want.
When I checked in with them they of course had the usual problems in their first milkings. Equipment problems, accidentally contaminated milk, etc. Hopefully my setting expectations prepared them so they weren't too disappointed. Yesterday I received this picture.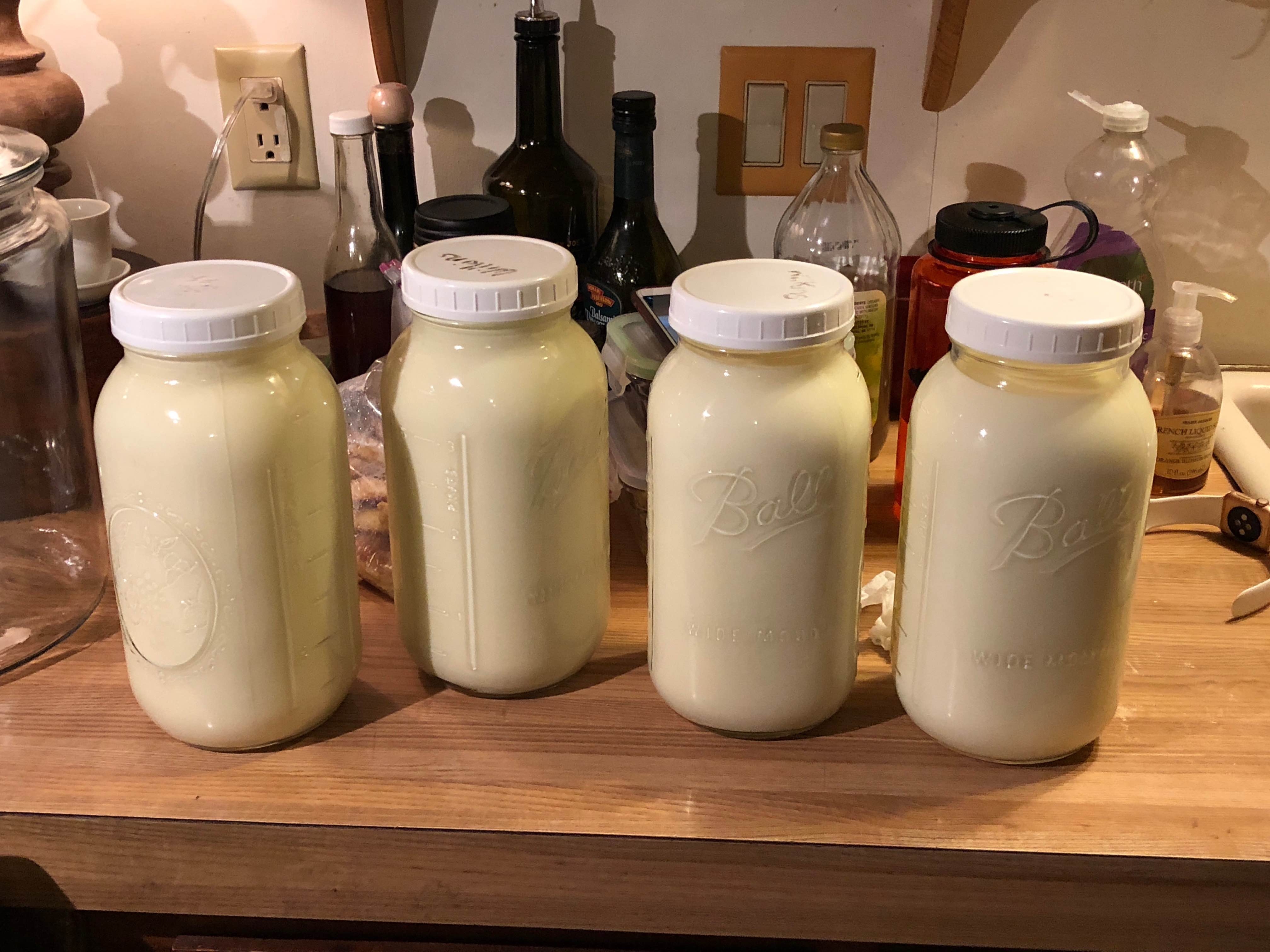 Milking had gone well and they'd finally gotten some usable, clean, fresh milk. They are a nice family and I couldn't be happier that Hedy has gone to such a nice farm.
So we will only have Simply Natural Dairy cows milk in the store for the next few months. Once we start getting raw milk in the store again, we will post and let everyone know.