For those of you who haven't been here in the last week, I thought I'd let you know that we've started remodeling our on farm store. That's the room where we keep all of our freezers and our point of sale system.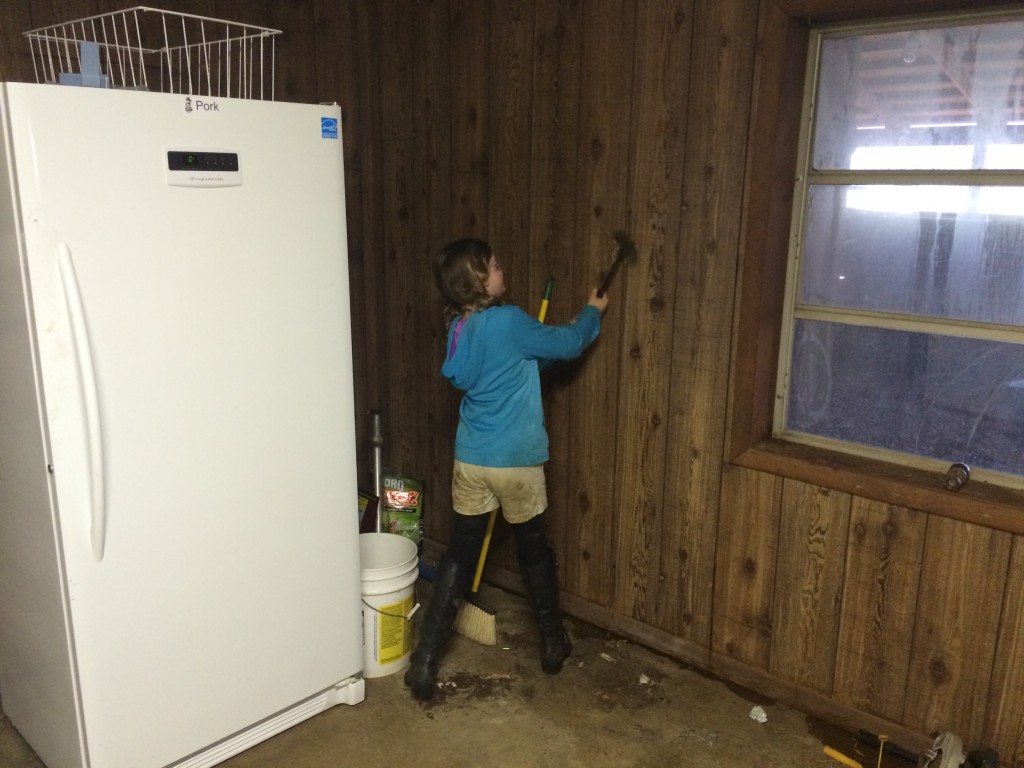 This room was built in the 70s, for those of you who can't date it by the wood paneling. It wasn't the best for a sales room, but it was good enough and at least it was dry and safe. We had talked about updating it at some point in the future but this bitterly cold winter we just has decided to speed up our plans.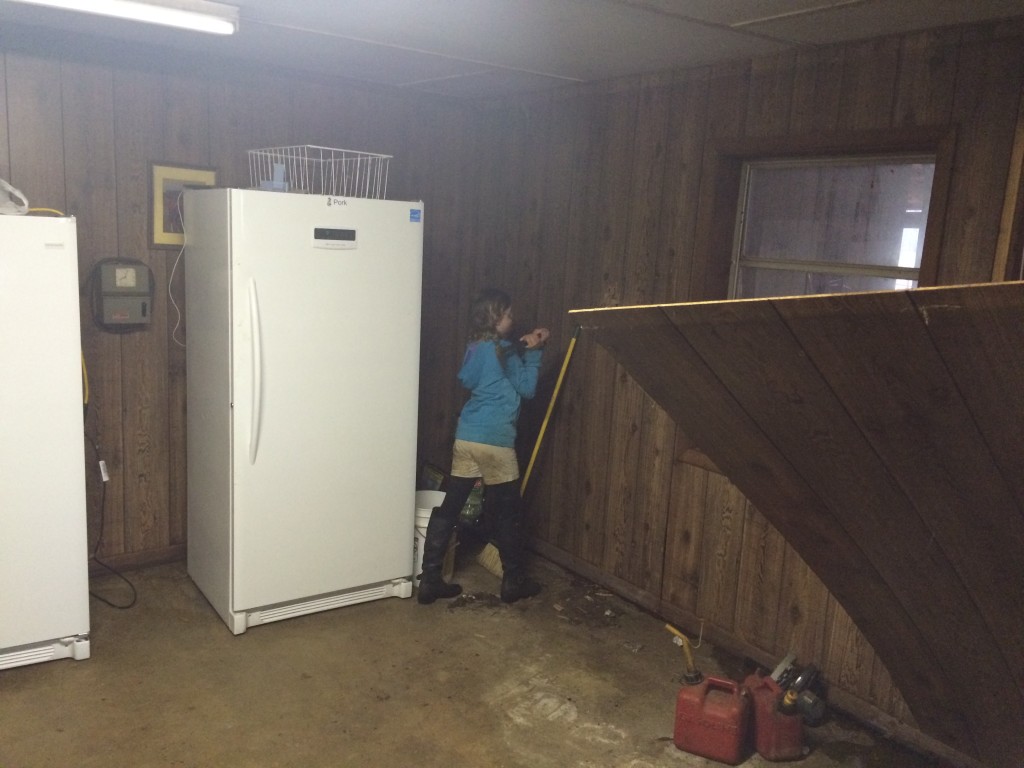 The water line for my office and for one of the cows paddocks goes through the wall of this room. It was installed in the 80s and was on an exterior wall. Whenever we had a freeze, the line would freeze but always thaw out again with no problems. When things thawed out this time, so did the pipe that was now broken. Of course, old wood paneling and water don't go together well and the paneling was ruined. Also, in order to access the pipe, we have to tear out the wall and the ceiling partially to gain access. To keep it from freezing in the future, we needed to completely replace the pipe, and also relocate it, which meant tearing out the paneling and ceiling on the other side of the room. If we're going that far, may as well do the whole remodel now.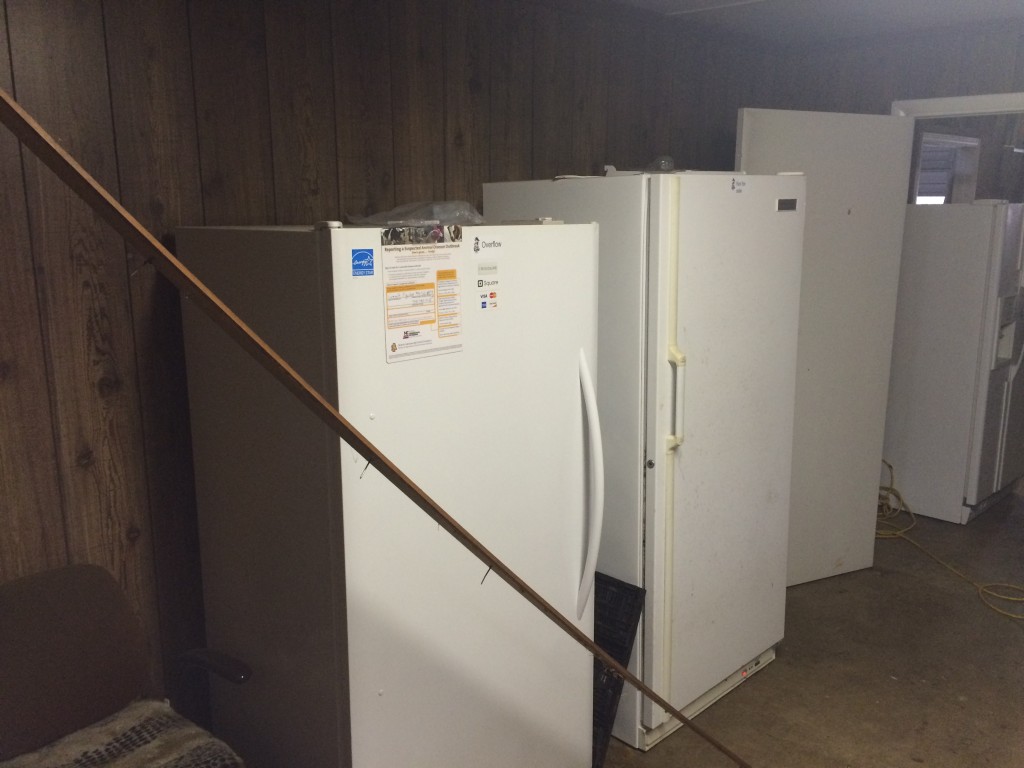 The goal is to bring this room up to spec with electrical,  plumbing, insulation, lighting, and looks. The electrical is already done, and the plumbing will be in progress today. Then we'll go back with drywall, paint, new lights, and a new sales counter. We will also be replacing one of the old windows with an insulated window and a window a/c unit, which seems like overkill now but will be welcome come July. Now when you come for a tour and/or a purchase, you should have a shopping experience as good as our meat.
Thank you for understanding while we go through this process. We hope to have it done in a few weeks and of course we will document the makeover here.