How to sell milk at your farm store.
Step 1. Do you have customers who will buy raw milk? Check!
Step 2. Do you have a milk cow? Check!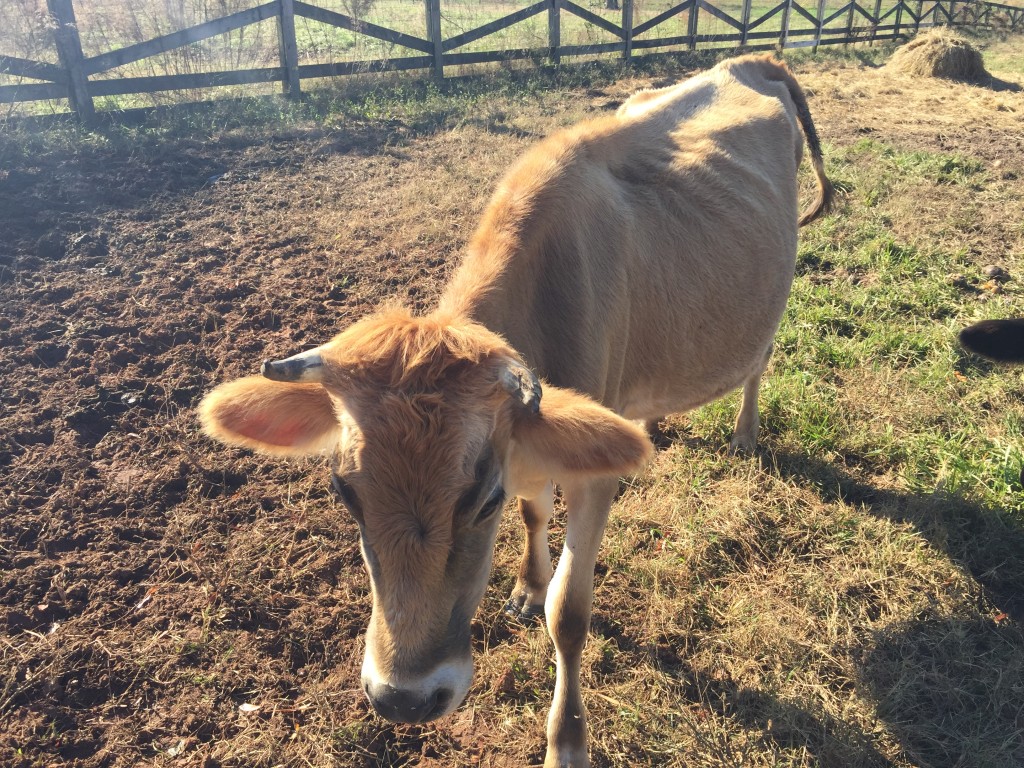 On Monday I went to go purchase a milk cow from a nice family. I could understand why they needed a milk cow. They had 13 kids!! However there were moving and couldn't take the cow with them. Turned out she was from the same guy, Mike, who I bought both Dottie and Maggie (our previous milk cows) from so I knew the type of cow I was getting. She was very sweet and gentle which was great because she still has her horns. It was a bit of an adventure getting the truck and trailer into the yard where the cows were but eventually I made it in and after some more adventure (they didn't have a loading facility) we got them loaded.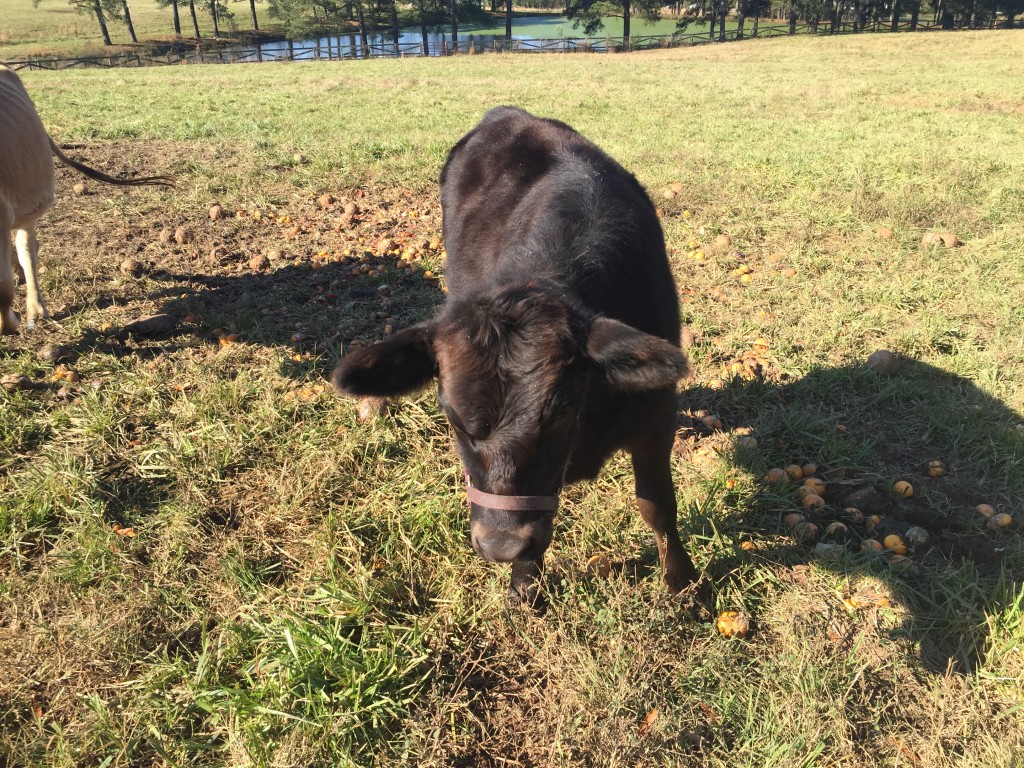 I say cows because this was a pair of cows, both mother and daughter. The daughter was about 6 months old and was quite a character. Apparently she is prone to escape, plays with kids like a dog, and is halter broken. Sort of. Not exactly sure what I'll do with her but for now she's keeping mom nursed and growing. Both tasks I need performed so she can stay. The seller asked if I thought she could be a milk cow in the future. I really didn't see how with the 1/2 Angus blood but it's not like I'm a milk cow expert.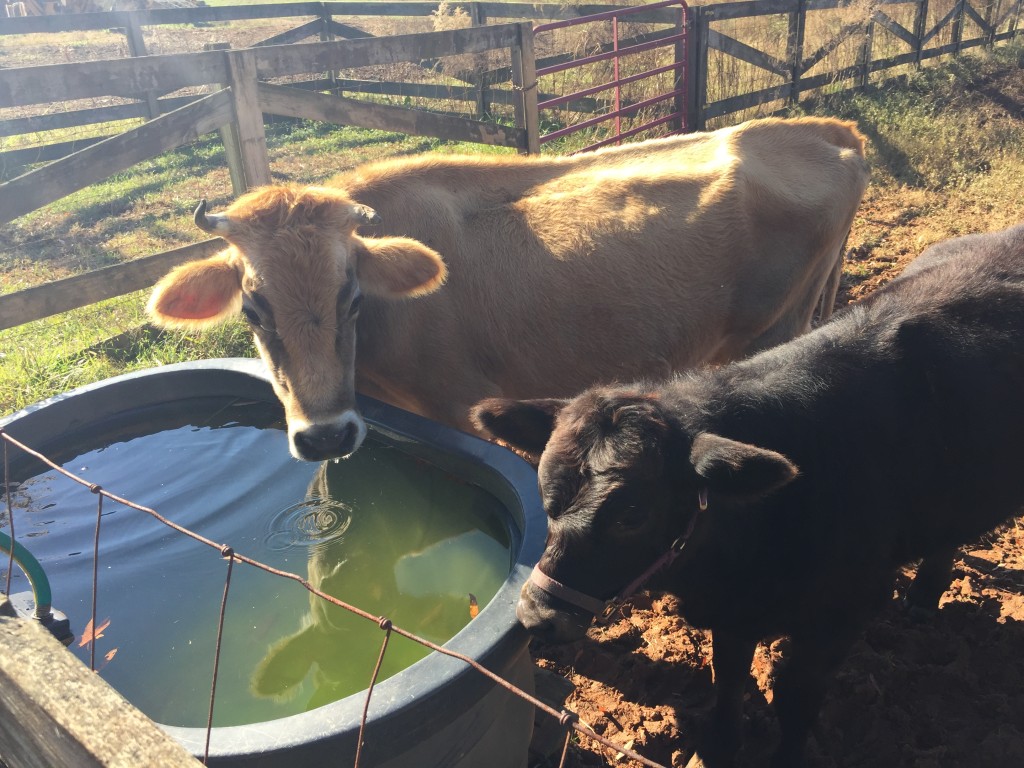 We are going to dedicate the front pasture to our milk cows. This will make it easy for them to be milked daily as it's right in front of the barn. It also keeps them away from the bulls so we can breed when we want to. I say cows because I believe I'm going to look for a second milk cow to join this one. I have to talk to our milker, Erin, and see if she's ok milking two cow but we'll get it worked out.
Step 3. Clean the milking parlor. Check! Erin went to work on the milking parlor already. I haven't been in there to look at it but I know how clean she keeps things. I'm sure it's in great shape.
Step 4. Test the milker. Dope! The vacuum pump was twitchy before we shut it down for a year. It was locked up solid when I went to check on it. I spent a few hours on it already (which is why I was so dirty). I got it cleaned up. I machined the vanes of the pump to correct the damage from previous issues which sounds like a big deal but we have a machine shop here so that makes it simple. Sadly, the clearance issues were not simple and took two days to get resolved.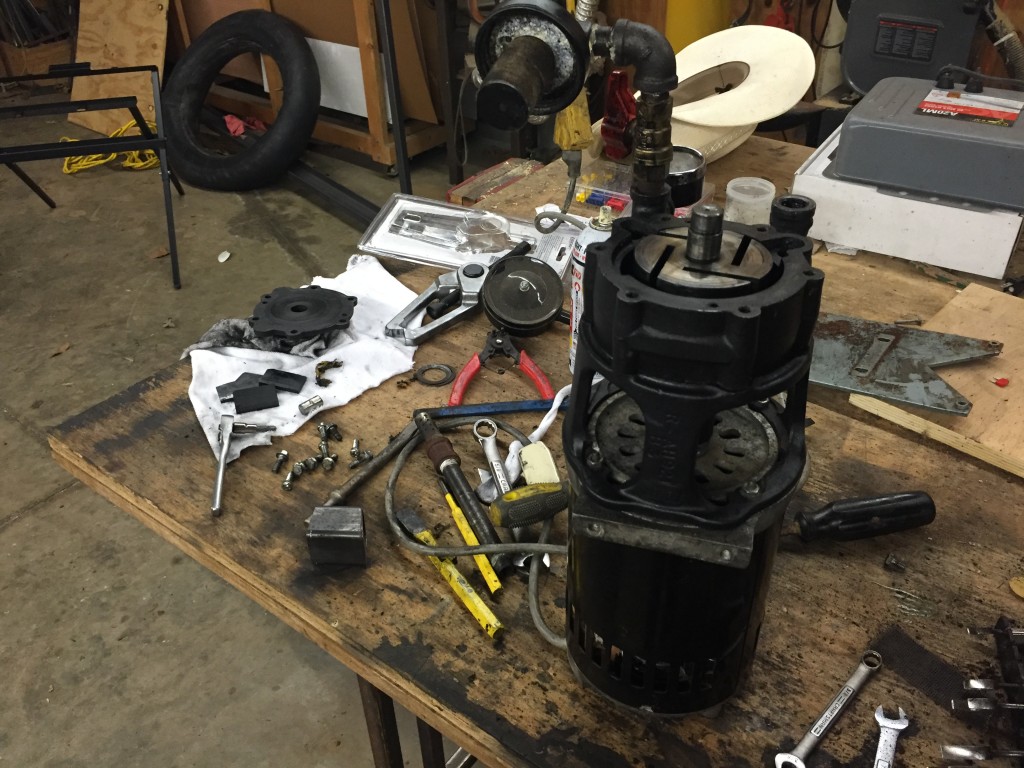 But after involving the hydraulic press, the lathe, emery cloth, various hammers, Miguel, and some choice language, we resolved the issues and it's running like it was new.
Now I only need to dig out the drain to the parlor, test the milker itself, try some test milking with Erin, and then we will be in milk here on the farm. Not sure when we'll have enough to put some in the store just yet. For now, I have to find jugs and labels for the milk as well so there are a few more steps. But we are making progress!
Look for milking updates coming soon.