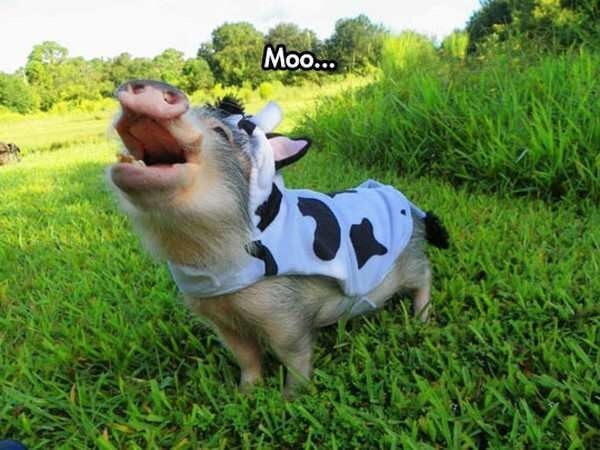 And sometimes both at the same time.
This was too funny not to share.
We raise both beef and pork here on our farm. The rest of what we have in our store comes from other farms around the state. We are proud to represent other farmers in our little store. But we are most proud of the quality of our beef and pork, which we think is the finest you will find.
Our beef is grass fed, grass finished. No commercial feed EVER!
Our pork is raised on forage and produce from the farmers market. No commercial feed EVER! Our pork chops are darker and redder than the steaks you buy at the grocery store. They taste better too.
If you haven't tried one or the other, then you owe it to yourself to give them a try. We are open today from 2-6pm and again on Friday from 2-6pm. Saturday we will be open 8-5 and we'll be freshly stocked on beef.