We are fully stocked up on pork and we still have lots of non-steak cuts of beef left. In fact the freezer is overflowing but that is not the exciting new. The exciting news is we have is all the new loot from our friends at Buck Naked Farm.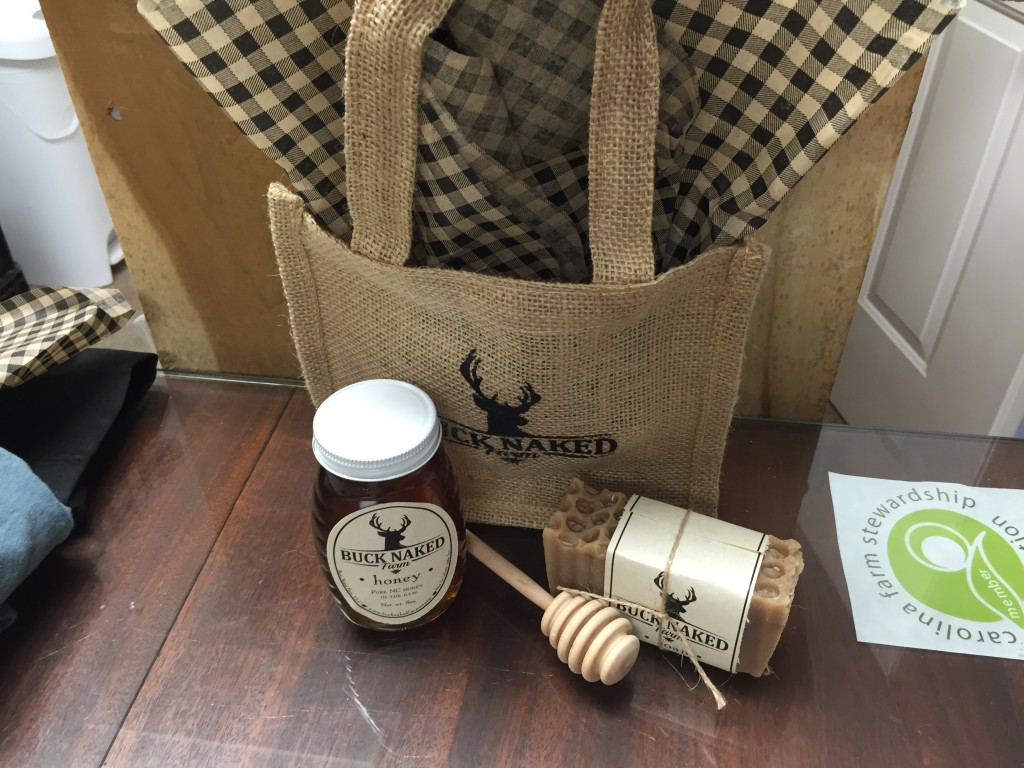 Since Christmas is right around the corner, Jennifer has put together some gift bags of farmy goodness as samples. What is in the gift bag is up to the individual buying them and there is a lot to choose from. We have new jams and jellies in stock and I've already received this feedback on one of the new ones.
"…Either way, tell Mrs. Paul that they're terrific.  The vanilla rhubarb especially is outstanding!  I had to do a little dance after I tasted it."
We also have new soaps in stock including the awesome new Herbivore soap made especially for us.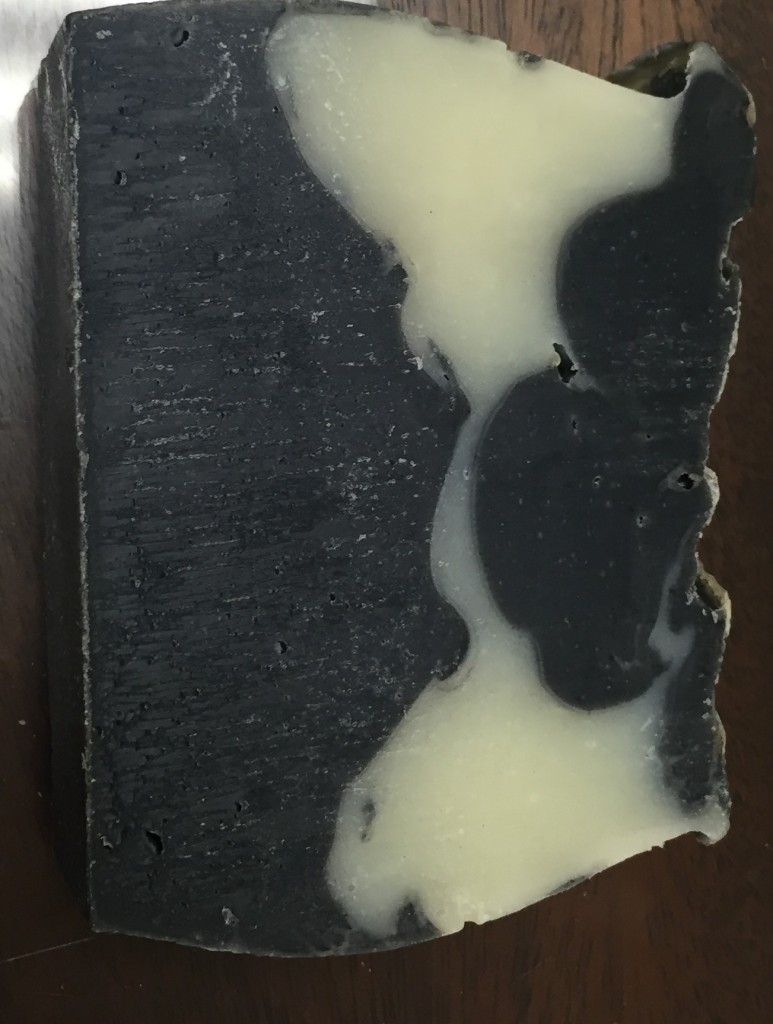 It's an actual Ninja Cow, in soap! How cool is that? Here is a comparison.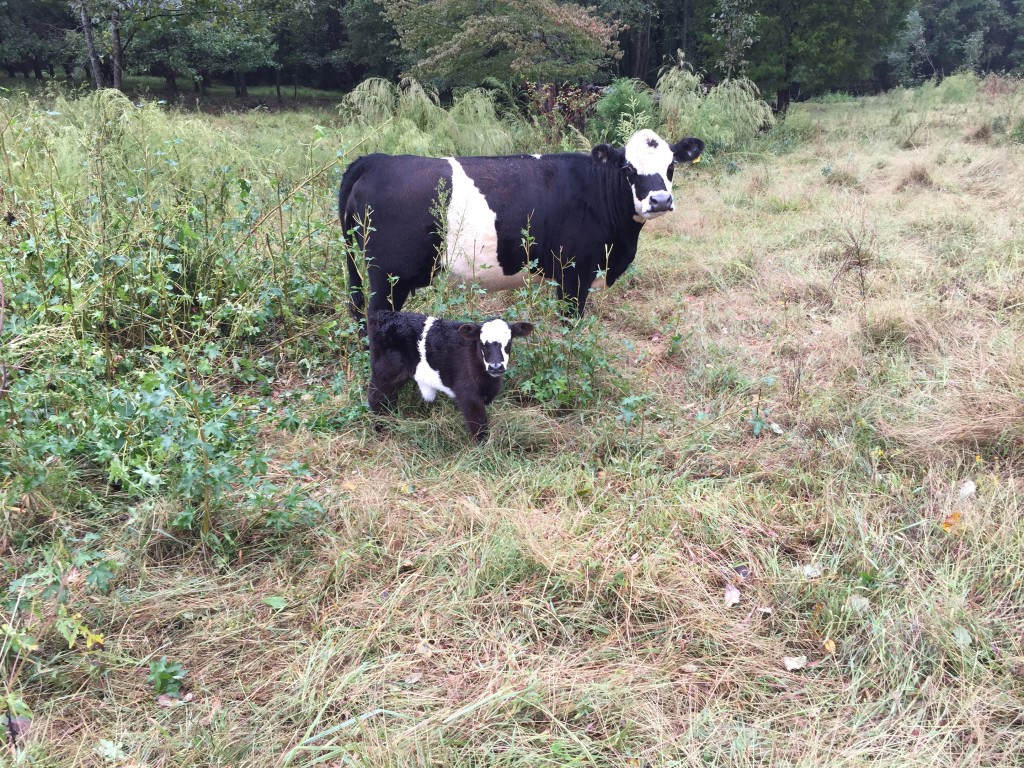 The black part of the soap is activated charcoal. Since I come in the house smelling like a ninja cow, or worse, having something that will absorb those odors is awesome. Activated charcoal is also what you use if you ingest poison because it absorbs toxins so for all you folks trying to detox, now you can do it in the shower and smell good to boot.
If you have some interest in gift bags for friends and family this Christmas, just let me know. We are already taking orders (20 sold so far!) and we will have them ready to pick up in time for your delivery before Christmas. We are also going to be putting together meat boxes for those of you who'd like to give the gift of meaty goodness for Christmas (who doesn't like meaty goodness!)
We are planning a breakfast box with items like breakfast sausage, bacon, etc and a grilling box with items like steaks/pork chops, bratwurst, etc. I'll have pricing available as soon as we figure it all out but everything will be dressed up for Christmas and look good. I know this because Jennifer said she'd help me put it together. I'm more famous for my lack of wrapping ability so rest assured everything will look great when you pick it up.