We just received a delivery of all kinds of new goodies. Butter, chocolate milk, cream, whole milk, and there is even talk of ice cream!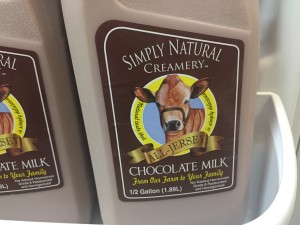 We are fortunate that we've found a dairy and creamery that we had a connection with, although we didn't know it. Our chicken farmer Brittany Ridge Farm, whom we love, just happens to be related to the folks over at Simply Natural Creamery. I didn't even know this but when I asked Brittany Ridge about the dairy near them, the response was, "Oh yeah, that's my sister."
Small world.
With the hookup of our chicken farmer, we got instant access to the full product line! Even better, now when I get chicken, I can get dairy at the same time since they can deliver both, or if I'm picking up, I can pick up both. Awesome for me, and for you.
Simply Natural has a herd of Jersey cows, which is what we used for years on our farm. The have more cream and a richer milk than traditional dairy cows. The downside is they don't have the volume of milk of a traditional dairy cow, which is why most folks wouldn't use them. We've always believed in quality over quantity so we were excited to find out about this creamery and even more excited to find out we could get product from them.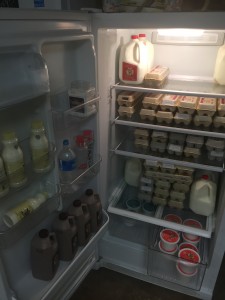 The butter is awesome, just like I make myself from our own cows milk, and the chocolate milk is to die for. There is heavy cream, whole milk, and I even managed to get a few gallons of ice cream that went straight to our house freezer (sorry folks, maybe next trip 🙂
I know we're fully booked for tours this weekend but there are slots to just stop by and grab some loot. Click on "The Princess" as your provider and get some dairy goods before they are gone.