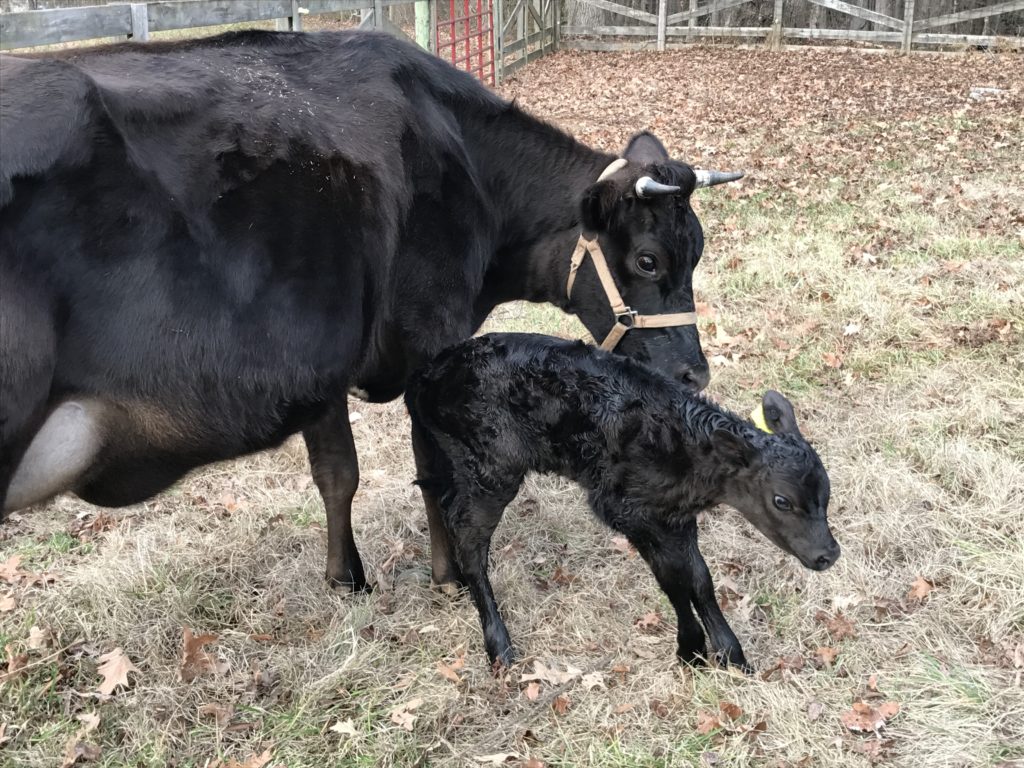 Having cute little calves is awesome. But having cute little milk calves is doubly so because we can now start milking again.
Yesterday Hedy received her first post birth milking. And believe me, she was HAPPY! The extra attention of milking is always welcome, but also being able to finally not have so much milk must have felt wonderful. Little Henry cannot begin to use all the milk Hedy produces and she was bursting at the seams.
We are slowly bringing out milk supply back to normal. That means for all you long suffering customers whose pets have been doing without or with limited supplies, we are now going to have regular milk supplies again. Expect there to be gallons in the fridge this coming Wednesday and going forward.
Thank you to everyone who has suffered the winter time dry-off with us. We are finally back in business on milk.
And for your human needs, we are still going to be stocking our normal pasteurized whole and chocolate milk, heavy cream, butter, etc.