Lucy here on the actual non- recipe part of the blog. We're still having some internet issues here on the farm.   The store is open tomorrow 2-6 p.m. & Satuday from 8-5.  Erin & Crystal will be running the store while Dan gives tours. SWMBO & I will be off picking up our kiddos and hosing them down after a full week of sleep away camp.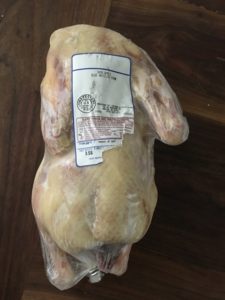 Ninja Cow Farm has a  wonderful new product in stock. DUCK!!! Seriously, we now have Duck thanks to Blue Whistler Farm over in Bahama, NC.  Blue Whistler is a wife and husband owned 5 acre farm. It may not seem like much land, they work it and are producing some great products.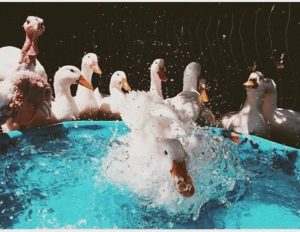 Last year I was introduced to Amy at Blue Whistler Farm. I followed her for a while,  light facebook stalking in truth. What drew me to her was the amount she loved and cared for her animals while they were on the farm. How she is able to provide with love and care yet realize this is a business and you must follow the rules of it to be successful.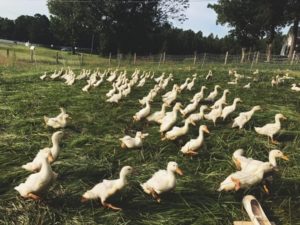 She has tried several animals on her 5 acre farm.  Amy shares her triumphs and successes along the way. Now we can share her ducks with you. Blue Whistler Ducks are pastured raised, while receiving conventional feed rations.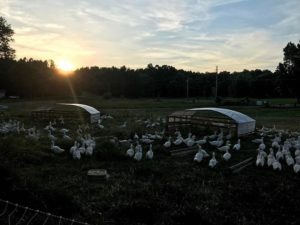 As you can see though they stay in the pasture not in a closed in cage on a factory farm.  Amy is hoping this winter to bring us Duck by the cut as well. Blue Whistler ducks are currently sold whole in our store for $8.45lb. Drop by and see us for a new flavor on your table.