I shared that our momma pigs had gone outside. We had one good momma with four pretty piglets and one bad mom with one piglet left. It didn't take long for the bad mom to loose her last piglet. Then it seemed she started working on the other moms piglets. We couldn't get her into the trailer to leave and things were getting worse with her in there. I was considering just shooting her but we finally were able to get her into the trailer and into the paddock with the finishing pigs. Once she regains some body condition, she will make the ride to the processor and come back as bacon. I won't be feeling bad about that. Good riddance to that one.
So our good mom with three piglets then suddenly had a piglet that wasn't doing well. We gave her a day to see if she could get the piglet feeling better and and there was no progress. So we pulled the piglet and brought her into the house to bottle feed.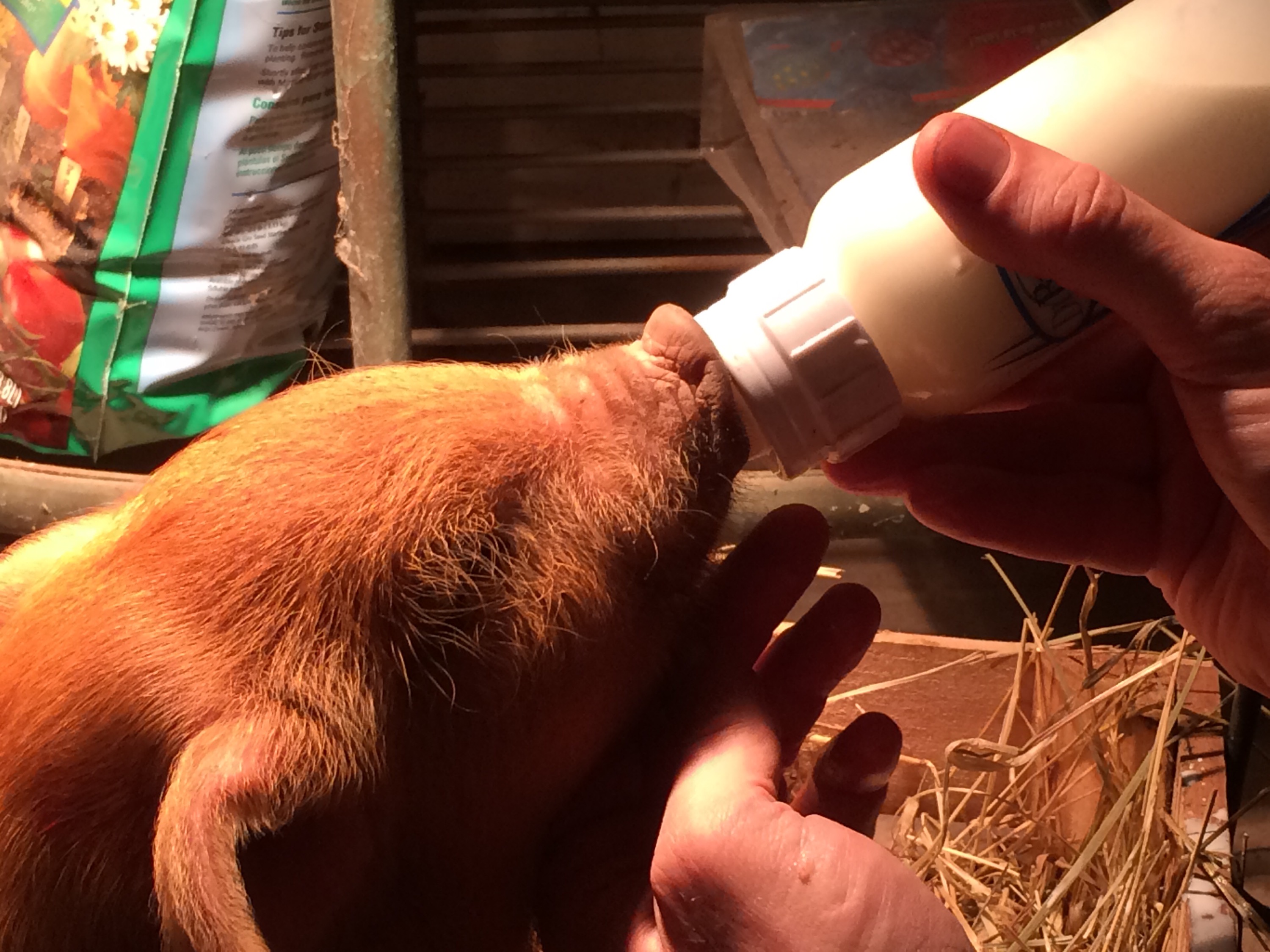 We bottle fed and quickly learned we had to push the fluids in with a syringe as she just wouldn't nurse from the plastic bottle. We also fed a bunch of pedialite via the same method. We fed every hour or so during the day, and every few hours at night.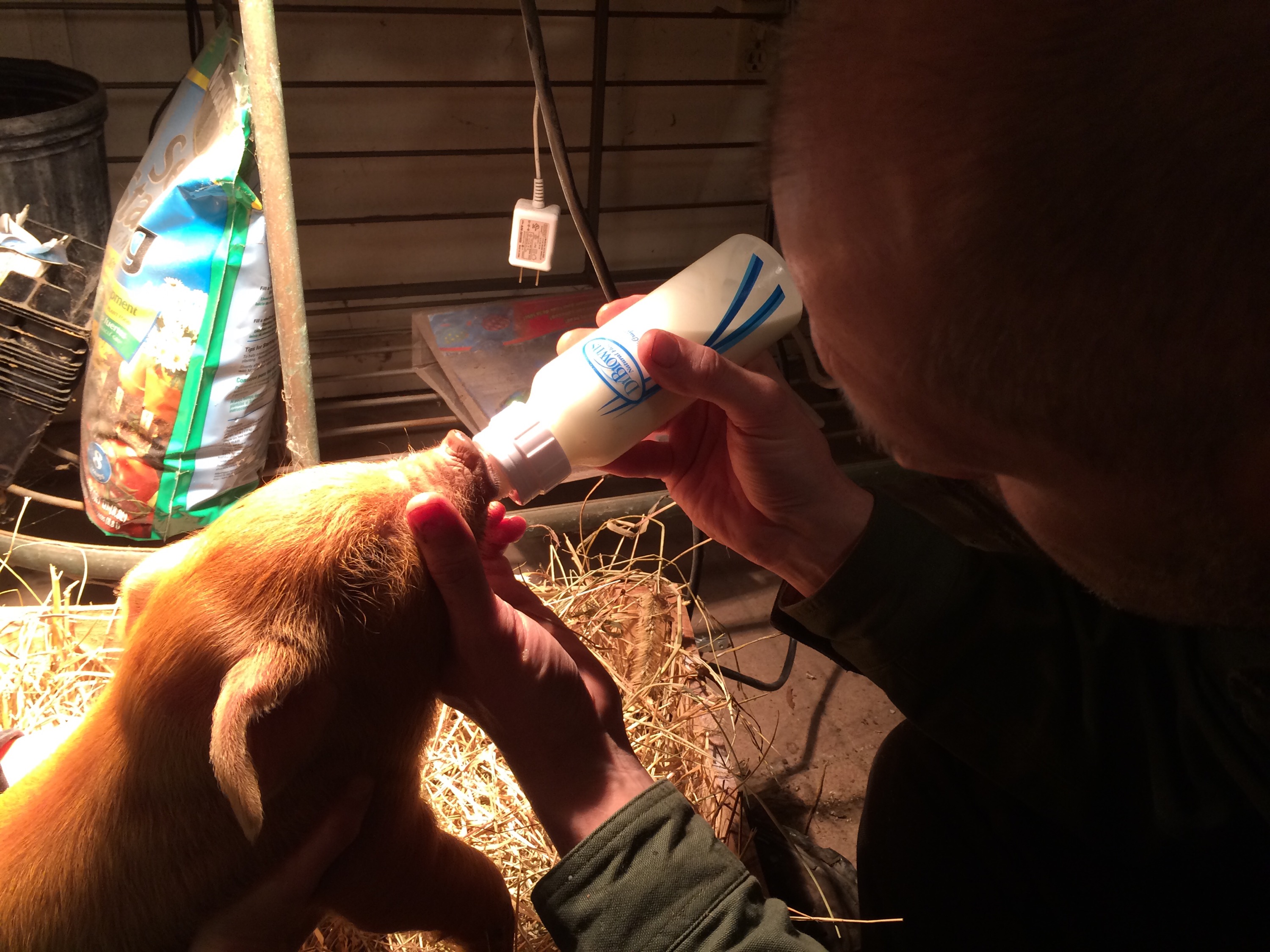 We kept the piglet under a heat lamp and on fresh hay. We did everything we could but yesterday the little piglet, the biggest and prettiest of the litter, died.
I always hesitate to bring an animal inside to get this kind of care. Because we select for hardiness and we want the ones that don't do well to get culled anyway. Also because it's messy and stinky in the house with a barn animal inside. I don't even like inside dogs. Also because the mom can usually do a better job than we can. But most importantly because when they come inside with you, it's a lot harder to say goodbye whether they live or die.