We've had requests occasionally from customers for lamb in the store. Occasionally I've sold some from a farmer here or there but I never had a steady supply or tried to stock it.
Enter SWMBO and my offspring. Turns out, they like lamb. And so do I. Seems silly to make something a special order when it tastes so good and my whole crowd wants it on the plate. So I reached out to the NC farming community to see if we had some lamb farmers who would like to sell their lamb and have struck gold. It turns out that there are lots of people who have lamb, but better yet, one of my long lost friends who went off grid some years ago to go farming has resurfaced as a lamb farmer. I visited her (and her family's farm) this past week and they are processing my first lamb as we speak. I love that I'm able to have my friends as my farmers. Some who were friends before (Hi Jennifer and Paul), some who have become friends (Hi Christy and Kevin).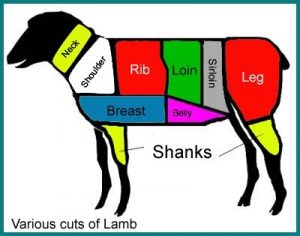 I've also contacted another lamb farmer, who lives not far from one of my farmers I already visit weekly, and they have some lamb in the freezer ready for me to try. I'll be stopping by today on my weekly run to pick up some samples and inspect their farm.
So end of story, by the end of the day today I will have lamb in the freezer for you (and us) to try, and going forward, I plan on keeping lamb in the freezer to stock. I'll update the products page once I have the cuts and pricing in place.
What's that? You're not sure about eating lamb?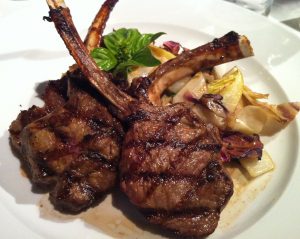 You don't know what you are missing. Lamb is a delicacy. A lighter flavor than beef, but with all the juicy goodness. The world over loves lamb, it's only in America where we think of it as an alternative meat. Find out what everyone else knows! Lamb is good and good for you.