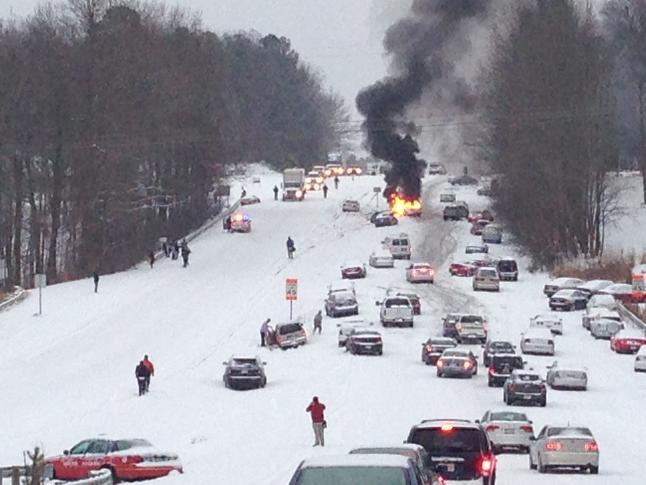 With the weather that is forecast, we don't know exactly how things will pan out. We are getting calls this morning asking if we'll be open. The answer for today (Friday) is, I'm going to plan on being here around 10am till 2pm. If you want to come early, come on and get your goodies.
If it's as bad as the picture above on Saturday, we'll probably be closed. No sense making the girls sit in the store by themselves with no customers. But IF you are able to get here, we will all be here so just call me (the number is on the door) and I'll send the girls over to check you out. It's no problem.
Just look out for kids sledding past on the road.
So in summary – Friday 10am till 6pm
Saturday – Depends on the weather. But we can meet you regardless.