Today, we worked our existing herd through the head gate. It was a chance to fix some ear tags that needed attention and a chance to treat some cows who were having an issue with their hair (no we didn't give them a blow and a style.)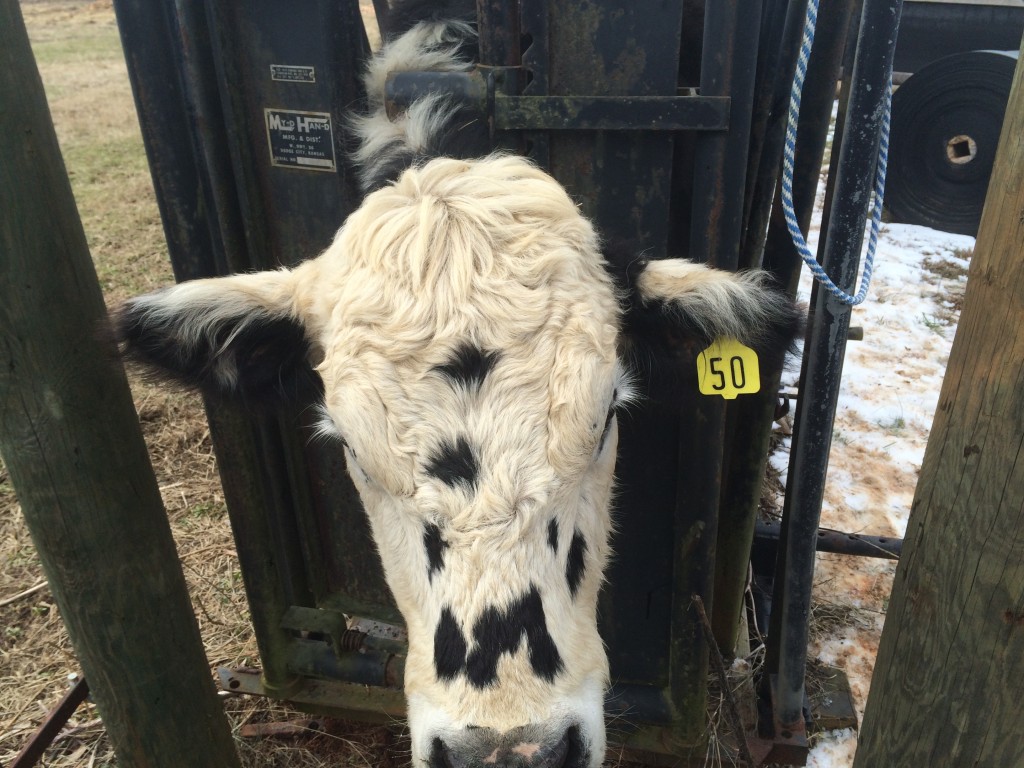 Sprinkles lost her ear tag somehow. We managed to give her a new tag. She went from #6 to #50, although she will always be sprinkles.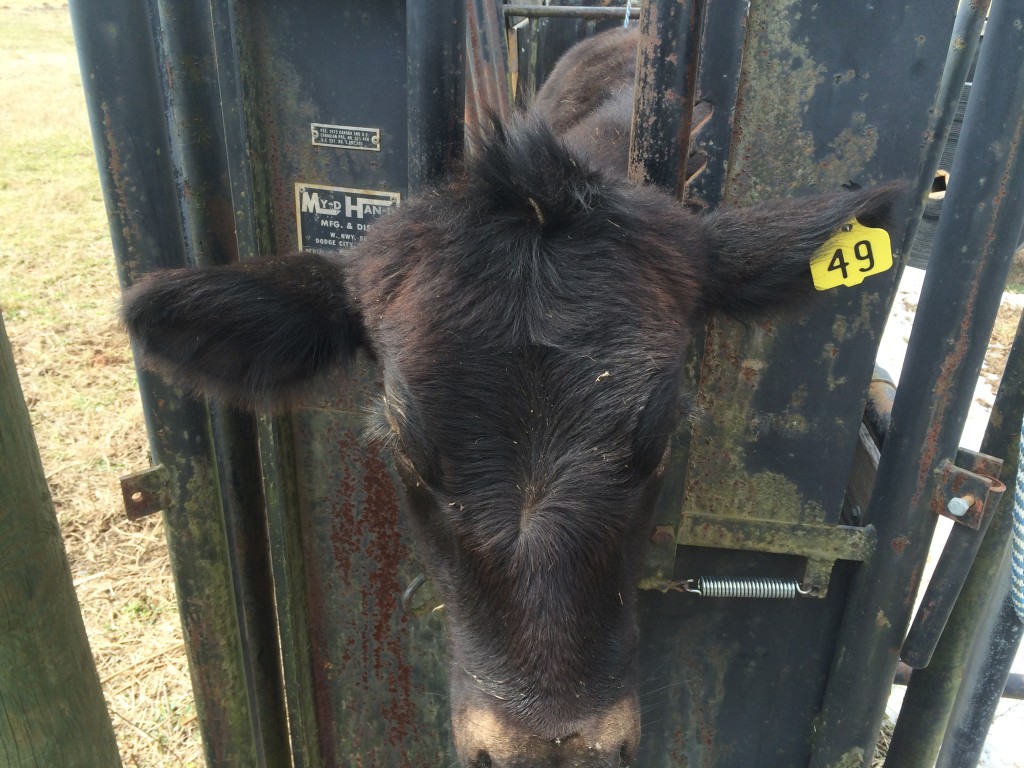 Lightning finally received her ear tag, #49. She wasn't excited about her first trip through the head gate but all went well once she was in.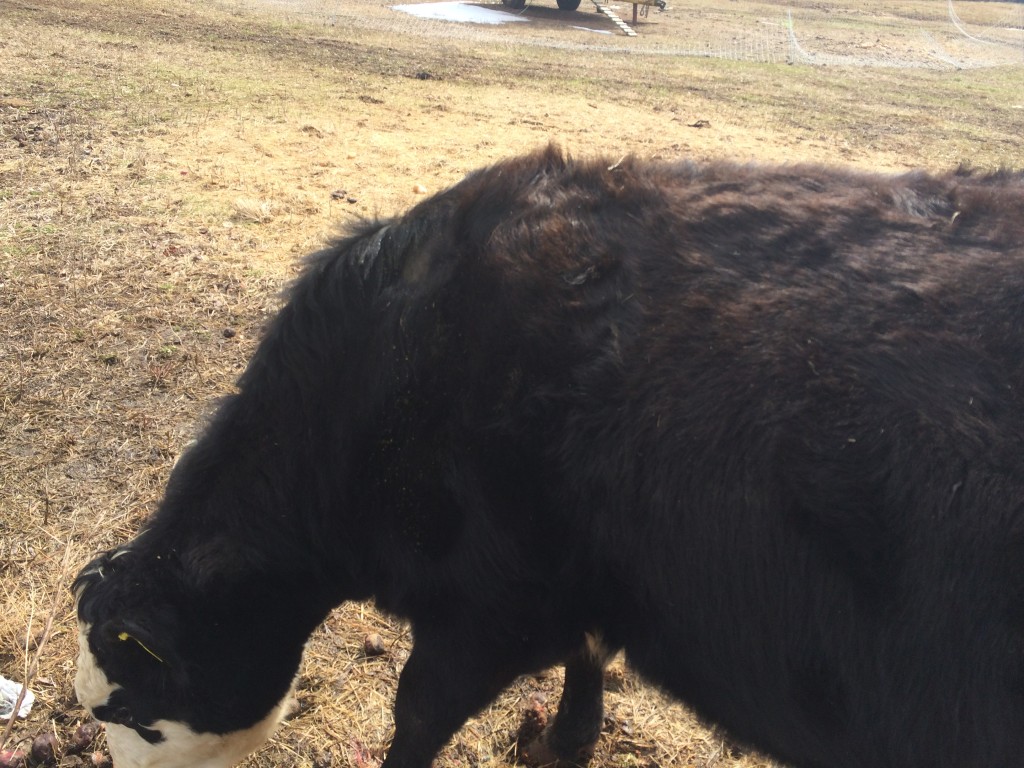 We also have a new issue going around. Cow #7, #12, and #11 all have patches of hair missing around their necks and shoulders. I've talked to the vet and the current treatment is drenching the area in iodine. Today we treated #7 and #12. #11 was noticed late and didn't get much of a treatment but we'll keep an eye on her and get her back to treat if we see the iodine is working.
A few days after this post, we noted that a few more cows had hair loss as well. We pulled the entire herd back into the head gate and dewormed every cow with Noromectin pour on dewormer. This should give them plenty of protection till we can renter normal grazing in a few weeks.